Winter Gardening Tips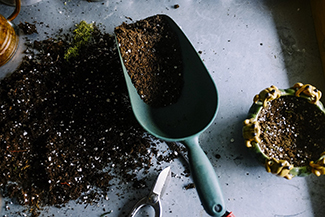 While winter might not seem like a natural time for gardening, there are plenty of things you can do to prepare for spring. In some parts of Texas you can even start planting soon, and you'll have your next harvest before you know it. Winter is also a great time to start seedlings, prep your soil, and plan your spring garden. Here are some tips to engage your green thumb while the temperatures are still cold.
Plant What You Can Now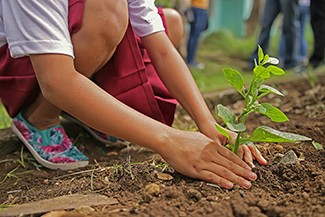 Timing is everything when it comes to gardening. For maximum success, carefully choose your plants with the calendar and your geographical region in mind. In some areas of Texas, plants such as asparagus, broccoli, potatoes, sugar snap peas, beans, corn, and watermelons can be started mid-winter, after the chance of hard frosts have passed. Some resources to help you get started are:
 
The Texas A&M AgriLife Extension's Easy Vegetables to Grow guide can help you pick some crops if you're new to gardening.
Texas is a large state with a widely varied climate, so not all planting seasons happen at the same time. To know what grows best near you, check out this planting guide from AgriLife, which details the dates and regions that vegetables and fruits can be planted.
Your county AgriLife Extension Agent may offer planting calendars specifically for your area.
Prepare the Soil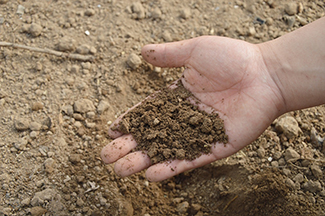 Getting to know your soil will help you choose plants that will do well in your yard and improve the quality of your soil to accommodate different varieties. Winter is an ideal time to fine-tune the shape, texture, density, water capacity, and nutrient content of your soil. Learn more about what your soil needs in this AgriLife Soil Preparation guide.
If you're feeling handy, you can construct raised garden beds. These allow you to control your soil's mineral makeup, drainage, acidity, and aeration, all of which make for healthier plants. AgriLife has a guide to Raised Garden Beds to help you get started.
Speed Things Up with Seedlings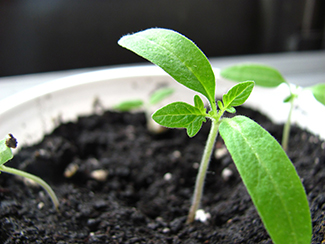 Starting seeds to transplant into the garden is a great way to get a jump on the season. Start with a rich, loose, sanitary planting medium– any small container with some drain holes punched in the bottom will work. Or even better, repurpose old containers destined for the trash or recycling. Plant your seeds and pay attention to their watering, temperature, and sunlight needs. Your seedlings will be ready to take root in the garden by the time warmer temperatures arrive. See the Earth-Kind Guide Timely Tips on Starting Seedlings at Home for detailed instructions to give your garden a head start.
Compost for Nutritious Soil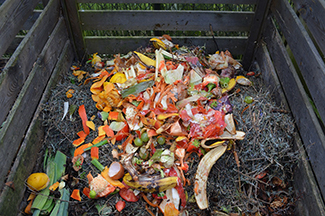 You can create a nutritious supplement to mix into your plants' soil by composting your food scraps. Additionally, you'll send less waste into landfills. You can compost outdoors with a simple bin made from repurposed materials, or with a sophisticated barrel unit. If you don't have the outdoor space for composting, consider an indoor system, which can be clean and odorless if done correctly. Check out this guide to composting with worms (called vermicomposting) to get started.
Resources for Gardeners
There are local resources to help you find the appropriate seeds, materials, equipment, knowledge, and skills to help your plants thrive. Get help from the following organizations:
The Texas Master Gardener Program has 89 chapters throughout the state. Master Gardeners are volunteers who train and assist their communities with education and assistance for regional community groups, from 4-H to community gardens.
Keep Texas Beautiful has nearly 400 chapters that focus on litter mitigation and restoring natural ecosystems. Participating in a community beautification event provides an invaluable experience and introduces you to like-minded people with wisdom to share.
There are 250 Texas A&M AgriLife Extension offices and a vast informational website to help Texans get the most out of gardening and agriculture on any scale. The institution offers authoritative information about gardening, soil science, biology, nutrition, and more.