When Your Tires Have Reached the End of the Road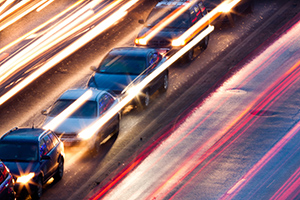 There are more than 15 million licensed drivers in the Lone Star State and 22 million registered vehicles. While cars and trucks are an essential part of the lives of many Texans, they can cause air and water pollution and contribute to the waste stream. However, there are many ways we can Take Care of Texas while we're on the road. Read on to learn how to preserve the life of your tires and dispose of them once the tread is too low.
Preserve Your Tires
Over 47,000 tons of tires were sent to Texas landfills last year. You can help reduce the number of tires sent to the landfill by taking care of the ones you have.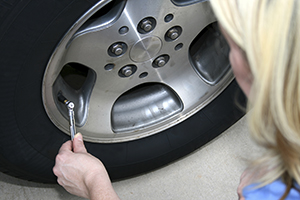 It's critical to keep your tires properly inflated. This will help your tires last longer and you'll improve your gas mileage and stay safer on the road. Tires lose pressure over time, so check the pressure on all four of your tires once a month. Hot and cold weather affect tire pressure and underinflation can cause tire failure.
The label located on the edge of the driver's door will tell you what tire pressure the manufacturer recommends for your car or truck.
When It's Time to Get Rid of Your Tires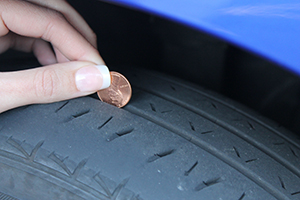 You can tell when your tread is too low by using the 'penny test'. Insert a penny upside down. If you can see the top of Lincoln's head, the tread is too low. Test your tire tread monthly. When you can no longer use the tires, make sure to dispose of them properly.
When tires are laying around, they can cause problems. Disease carrying pests, such as rodents or mosquitoes, may live in tire piles. And these piles can also catch on fire.
There are numerous options for getting rid of old tires:
Learn what to do with other items that are hard to dispose of.