What Are Your New Year's Resolutions?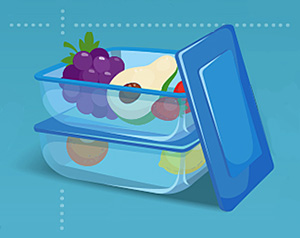 This is the season when many people are thinking about changes they would like to make. How about including a resolution to reduce plastic use?
Think about the products you use every day. Do many of them contain plastic? Each stage of plastic's life cycle—from raw materials to manufacturing to disposal—requires resources like energy and water. By purchasing less plastic, you'll help save these precious materials.
Plastic is challenging to recycle and much of it ends up in landfills. In fact, it was the largest components of municipal solid waste sent to landfills.
You can't just throw all plastics in the recycling bin. While the numbered triangle on that plastic bottle may look like a recycle symbol, it actually indicates the type of plastic used to make it. So it's important to check with your local waste hauler to see what types they accept. However, if you avoid plastics when possible, you won't have as much waste to worry about.
Resolve to reduce plastic in 2021—and beyond. Check out and share the infographic below for tips to help you and your friends get started.