A Weed by Any Other Name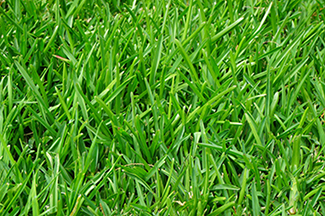 The landscaping around your office makes a lasting first impression on clients, but the unruly appearance of feral foliage might send the wrong message.
Much of your property is likely covered in a homogenous carpet of soft turf grass that needs to be cut and patrolled for unwanted tenants. Not only does a manicured turf grass lawn look great, it manages summer heat , stabilizes the soil, holds moisture, and controls pollution . Weeds among your turf grass compete for water, sunlight, and nutrients in the soil, and multiply quickly, threatening the health of your grass.
While there are a variety of options to cultivate a polished appearance for a commercial space, some options have negative effects on groundwater and wildlife if not done carefully. Employ some of the following techniques to Take Care of Texas while you maintain your green spaces.
Identifying Weeds
There is no objective standard by which one plant is labeled a "weed," as a weed is simply a plant growing where a human doesn't want it. What you think of as a weed might be a beautiful plant to someone else, so consider cultivating segments of your property with what grows naturally. However, most agree on a few plants as universally unappealing, especially when they break up the consistent texture of a grassy lawn.
You'll need to identify what kinds of weeds affect your landscape—grassy or broadleaf, annual or perennial—and deal with them accordingly. Different treatment strategies call for different methods and herbicides, so evaluate your needs to adopt the best approach, instead of under- or over-treating your landscape. Start with this guide to turfgrass weeds to plan a strategy that is effective and environmentally conscious.
Differentiating Native and Invasive Plants
Many wild plants that flourish in Texas are native species that have aesthetic and ecological benefits, such as the black-eyed Susan, Ocotillo, dogwood, and the beloved bluebonnet. The Ladybird Johnson Wildflower Center has an exhaustive guide to native plants  to help you choose plants that are well-adapted for your region. These plants will generally require less maintenance and their competitive qualities can help you in your fight against weeds. Encouraging native plants to grow in spaces delineated just for them is a great way to break up a uniform carpet of turf grass and create a haven for animals and insects that are essential to the ecosystem.
While cultivating desired plants, you will want to identify and manage invasive plants that are a threat to your immediate ecosystem. TexasInvasives.org maintains a database of "noxious weeds" and includes tips for managing these scrappy little interlopers.
Using Herbicides Responsibly
About half of residential lawns are treated with chemical herbicides, as are most commercial properties . Herbicides can be helpful in eradicating and preventing certain weeds but misusing these chemicals can hurt your efforts—at great expense to area groundwater, wildlife, and your bottom line. Overwatering or applying too soon before a heavy rain can cause the chemicals wash into storm sewers, which transport the untreated water directly to streams and rivers, damaging the greater ecosystem.
Start by carefully following the instructions on the product label regarding the amount, timing, and subsequent watering of herbicide-treated areas. Doing so will mitigate the negative effects that misusing these powerful tools can have on wildlife and groundwater quality, not to mention the cost of wasting expensive chemicals.
The Texas A&M AgriLife Extension features a comprehensive guide to integrated weed management, including herbicide choice, distribution methods, calculating herbicide amounts, and watering considerations.
You might also like: