Video Contest Winners Update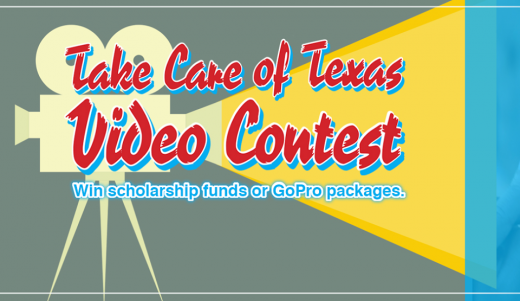 Summer is coming to an end and another school year is on its way. That means it's time for a new Take Care of Texas Video Contest for students in grades 6-12!
Before the 2020-21 video contest season opens, here are some updates from a handful of last year's winners.
The winners received prizes from the contest sponsor, Waste Management, which included academic scholarships for high school students, and GoPro HERO 8 packages for middle school students. Along with those prizes, each student was given a signed proclamation from a Texas official commending them for their spectacular work.
1) Ethan Weldon – High School, 1st Place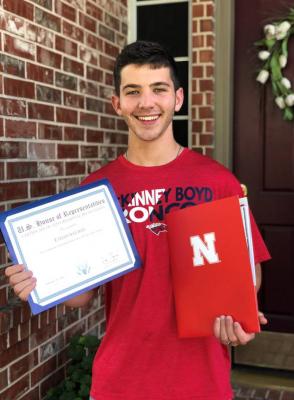 "Although my senior year didn't go quite as expected, I started summer school at the University of Nebraska-Lincoln (my parent's home state) and I hope to attend classes on campus this fall. As you might've guessed, I have a passion for videography and I hope to pursue a career in sports media at the College of Journalism and Mass Communications. Your generous scholarship helps to make that dream possible. Additionally, I'll be working for Husker Vision which is responsible for the university's game day media (let's hope I have sports to film this fall). I would like to extend a huge thank you to Waste Management, the Texas Commission on Environmental Quality, and everyone who supported my video entry! There were some terrific entries and I hope that we all learned new ways to Take Care of Texas!" – Ethan Weldon
2) Emma Lowe – High School, 3rd Place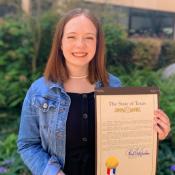 Emma was very excited to receive both her scholarship prize check and a signed congratulatory proclamation from Rep. Charles "Doc" Anderson. This summer, she will be working at her local zoo and is looking forward to starting her senior year as student body vice president. She has decided to save her scholarship funds to help pay for books and supplies when she enters college in 2021.
3) Alondra Paez – Middle School, 1st Place
Alondra was very happy when she received her GoPro HERO 8 package from Waste Management. She plans on continuing to make videos with her new GoPro. She is also looking forward to going back to school to see her classmates and teachers who helped her make this PSA video at school.
4) McKinley Meece – Middle School, 3rd Place
McKinley was thrilled to receive her GoPro HERO 8 package from Waste Management. She has been spending time with family this summer, including a few vacations. In her free time, she's been working on a short film she wrote herself!
If you are a student interested in submitting a video, or you have a student you think might be interested, check out our video contest webpage for more info on creating a qualified video to submit. We look forward to seeing original and creative PSA videos showing ways to Take Care of Texas!