The Unmatched Resilience of Texans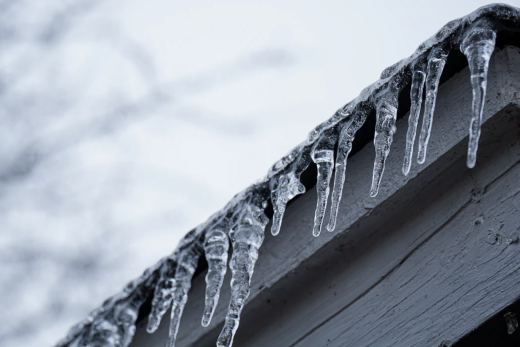 Never in my life did I—a born-and-raised Texan—think I would, on a Monday night in February, be pacing around my 50-degree-and-dropping home, outfitted with two warm base layers and a headlamp, arm outstretched in the air, cell phone in hand, trying to find a sliver of cell phone service to check in with work.
The sustained loss of power caused by Winter Storm Uri thrust much of the the state into a water crisis. As our homes lost power, so did our local water treatment plants. A key function of the Texas Commission on Environmental Quality is regulating drinking water, which meant that even in the dark, we had an important job to do, and fast. Meanwhile, snow was melting in buckets in order to flush our toilets.
As we know now, this wasn't a routine weather event; it was an anomaly that brought devastation in myriad forms, from ruined homes to loss of life. We Texans have learned to weather extreme heat over the years; prolonged days of freezing and single-digit temperatures was an entirely new sort of disaster.
My experience during the storm, as well as the experiences of the rest of the Take Care of Texas staff, was uncomfortable and inconvenient at worst. One of us had to postpone essential travel plans, and another lost water entirely for nine days. Yet given the devastation that many faced last week, we realize how incredibly fortunate we are.
Take Care of Texas means taking care of Texans first. Whatever your experience because of the severe weather was or still is, we're here for you. If the past is any indication of the future, we know it won't take long for Texans to recover from this crisis, stronger and more full of pride than ever.
The superhuman staff at public utilities, sampling labs, and TCEQ have been working nonstop to get your water restored. Since the peak on Friday, Feb. 19 of 14.9 million Texans facing water issues, the situation has steadily improved. As of midday Monday, more than 375,000 Texans were facing water issues. However, 1,812 boil water notices affecting more than 17.3 million people were rescinded. TCEQ's work will not stop until every public water system has the resources it needs to restore water to all Texans.
And as always, Take Care of Texas will be here for you when you're ready.
Brooke West
Media & Community Relations Manger
Texas Commission on Environmental Quality | Take Care of Texas