Texas' State Energy Conservation Office Offers Assistance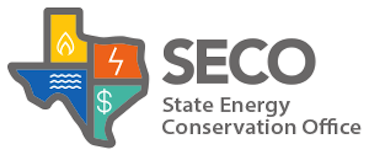 The Texas State Energy Conservation Office is a program of the Texas Comptroller of Public Accounts that helps local governments, schools, and other institutions across the state implement energy-saving practices. Reducing waste and conserving energy are great ways that you can Take Care of Texas on a large scale! Read on to learn how your organization can benefit from funding, data reporting, and other cost-saving measures.
Funding and Incentives
SECO presents a menu of funding programs to help your organization become more energy efficient. Low-interest loans and grants are available for qualifying organizations. At the moment, the Texas LoanSTAR program is accepting applications to help fund energy-related projects.
SECO Programs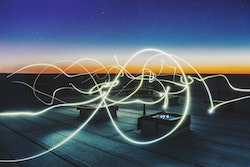 SECO has detailed programs in place to meet specific goals across a variety of sectors:
The Alternative Fuels Program improves energy security and air quality through the use of alternative fuels.
Clean Energy Incubators encourage growth in the clean energy sector through public universities, such as the Texas A&M Engineering Experiment Station and the University of Texas at Austin Clean Energy Incubator.
The Industrial Energy Efficiency Program exists to improve energy management in Texas manufacturing.
An Innovative Energy Demonstration Program curates examples of how sustainable technology can be implemented in building and infrastructure, such as solar and wind energy.
The Schools Program helps public school districts and community colleges implement energy efficiency programs. The Watt Watchers program for K-12 energy literacy is one example.
Energy Codes
SECO created a network of energy code experts to assist municipalities with building energy code compliance and related resources. The program has a toolkit to help local governments adopt new energy codes and a collaborative Ambassador Program to help building professionals find mentoring help from their peers.
---
For more programs to help your institution Take Care of Texas on the state level, check out the Texas Emissions Reduction Program (TERP). Similar opportunities are available at the federal level through the US Department of Energy's State and Local Solution Center.
If your local government or educational institution is working to Take Care of Texas, you deserve to be listed among our Proud Partners. To become a part of the free Proud Partner program, fill out this simple Partner Pledge form.
Is your government or civic organization taking steps to improve energy efficiency in your community? Tell us all about it on our Share Your Story page!