Texas Environmental Excellence Award Winners 2020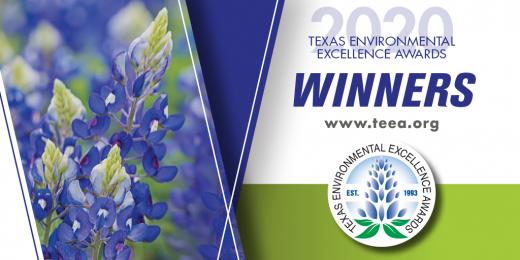 The Texas Environmental Excellence Awards is an annual awards program that honors achievements in environmental preservation and protection. There are ten diverse award categories that provide citizens, communities, businesses, and organizations an opportunity to obtain the state's highest environmental honor and be recognized for their environmental projects.
Since 1993, the TCEQ has honored over 250 successful environmental projects and efforts. By honoring these winners, the TCEQ hopes to encourage others to initiate like-minded projects and reinforce a spirit of environmental stewardship.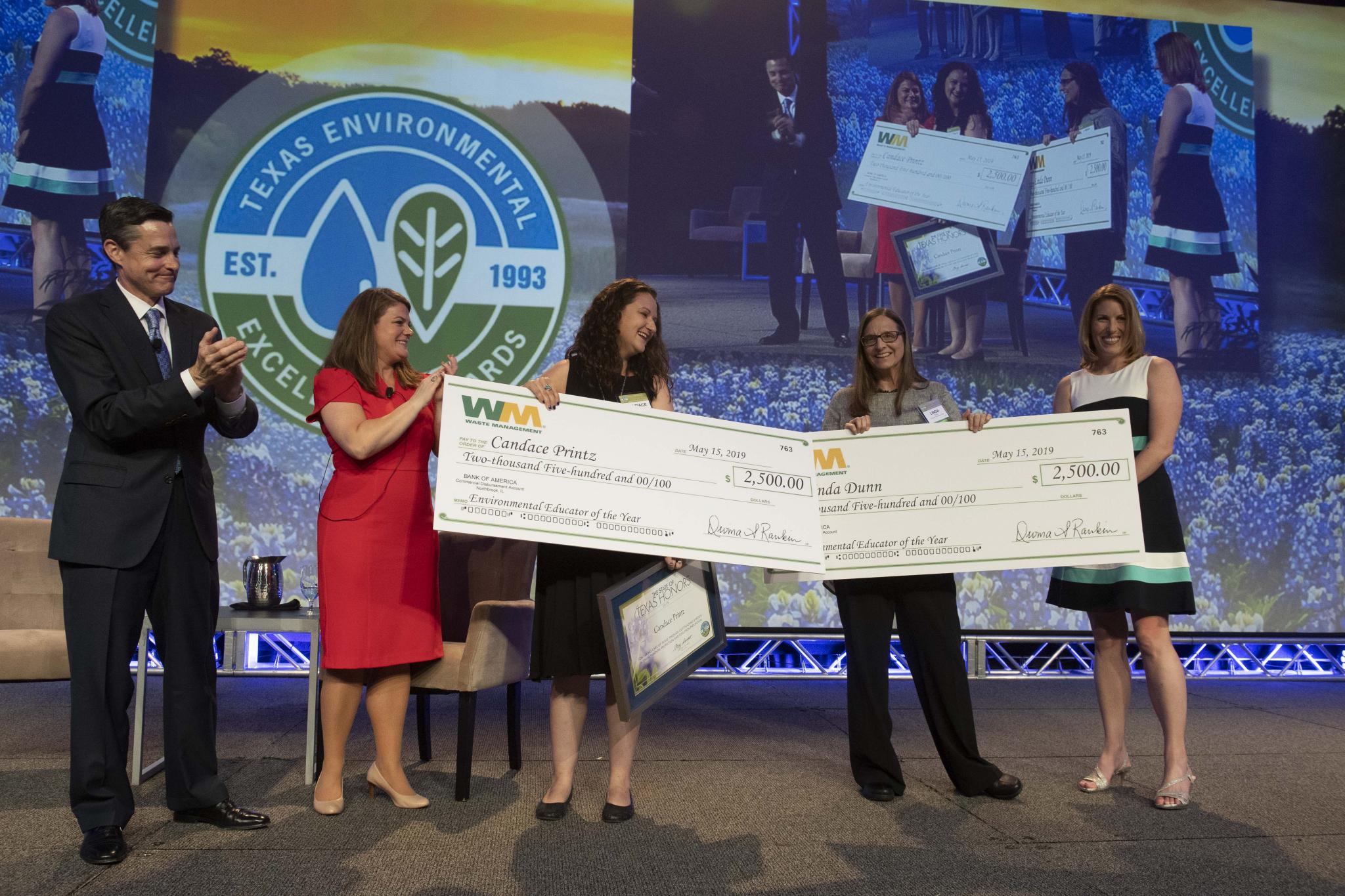 Additionally, Waste Management of Texas, Inc. sponsored and provided $2,500 cash donations to each Environmental Educator of the Year. These donations go directly to the school or organization where the winning educator works to further their education efforts.
For the health and safety of all involved, we have chosen to cancel our annual awards banquet. Please help us recognize and virtually congratulate these Texans for their commitment to environmental excellence by sharing the news with others!
To learn more and apply for an award, visit www.teea.org.
Profiles of this Year's Award Winners:
TEEA 2020 Winner: Civic/Community
TEEA 2020 Winner: Education
TEEA 2020 Winner: Environmental Educator of the Year
TEEA 2020 Winner: Environmental Educator of the Year
TEEA 2020 Winner: Individual
TEEA 2020 Winner: Innovative Operations/Management
University of Texas at Arlington - TMAC
TEEA 2020 Winner: Pollution Prevention
TEEA 2020 Winner: Water Conservation
TEEA 2020 Winner: Youth