Teaching Resources to Help Kids Care About Water Conservation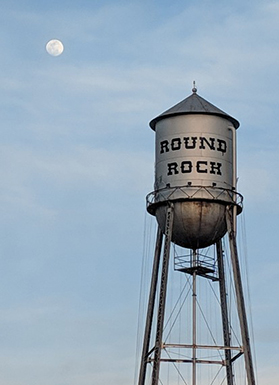 Take Care of Texas, a program of the Texas Commission on Environmental Quality, offers water conservation resources such as an interactive water cycle poster and free publications. Schools can order free mirror clings and have the students stick them to the school's bathroom mirrors to remind students to turn off the faucet when it's not being used. Additionally, teachers can educate students  about water conservation by building a rain barrel on campus using our free Rainwater Harvesting with Rain Barrels guide or Building a Rain Barrel video.
WaterSense is a voluntary partnership program sponsored by the Environmental Protection Agency that labels water-efficient products and helps consumers save water. The program has a teacher's guide for Fix a Leak Week, which falls in March every year. This guide helps students measure the water used in their homes, calculate how much water is wasted due to leaks,  examine possible sources of leaks, and calculate savings from fixing leaks.
The EPA also has Water Sourcebooks that explain the water management cycle and how it impacts all aspects of the
environment. It's divided into three groups: grades K – 3, 4 – 8 and 9 – 12.  They provide classroom lessons and activities for students. 
The Texas Water Development Board offers a variety of school-based programs, workshops for adults, and a collection of conservation materials, including K - 12 curriculum. The agency has also developed TWDB Kids, a website that features visualization, interactive games, and other activities to help K – 12 students learn about key concepts in water conservation.
The Guadalupe Blanco River Authority provides classroom materials, hosts field trips, and provides digital content for teachers, youth leaders, and students to increase their awareness and appreciation of the water and natural resources in the Guadalupe River Basin.
Projectwet.org, a water education group, has an extensive library of educational materials for students of all ages. They  host teacher training workshops and community water events, and offer lesson plans, educator publications, activity books, and online resources. 
Watersheds are an important part of the water cycle. The
Texas A&M AgriLife Extension has a Texas Watershed Steward program that is dedicated to water conservation, water management, irrigation, and water quality, and includes workshops, curricula, educator materials, online courses, and downloadable course materials. 
The United States Geological Survey's Water Science School offers many resources to teachers to help them teach their students about water use.  Here you'll find activities, diagrams, quizzes, posters, and more.
 
For more resources to get your students involved in conservation, check out the teacher section of our website.