Teaching environmental awareness: Resources, project ideas, and lesson plans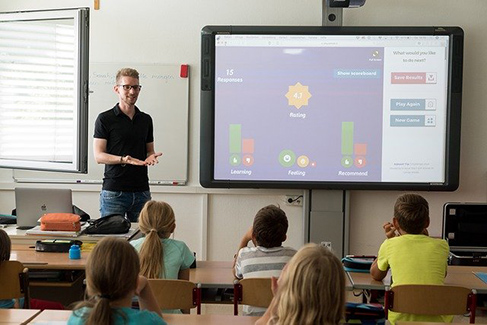 Teaching kids about environmental issues requires resources. So we've compiled several of those, including lesson plans and project ideas to help you prompt students of all ages to start thinking and acting in ways that will reduce pollution, conserve resources, and recycle.
Recycling and Reusing
TCEQ has a lesson plan designed to teach kindergarten through first-grade students about reusing materials.  This lesson teaches them how to reuse discarded materials to make hand puppets. 
Air Quality
If you're looking for a lesson that encourages more STEM skills for students from Grades 5 through 12, try making your own particulate matter sensor. Particle pollution, known as particulate matter (PM), is one of the major air pollutants regulated by EPA to protect public health and the environment. A PM air sensor kit has been developed by EPA researchers as an educational tool to teach children about air quality and air science.
Water Quality and Water Conservation
The EPA has a teacher's guide to acid rain for Grades 6 through 8.  It gives a good overview of acid rain, including terminology and how it's created, and provides experiments to aid in visualizing how acid levels can negatively impact water, soil, and vegetation.
The Texas Water Development Board has some great educational resources on their website. They have interactive features, games, videos, and posters all designed to teach students about water use, the water cycle, water pollution, and water reuse.
A simple project you can do to engage younger students is to order our free mirror clings from our publication page. The students can place them on mirrors behind the faucets to remind everyone to turn off the water while they're brushing their teeth and after washing their hands.
Fuel Efficiency
We talk a lot about fuel economy and its impact on the environment. EPA also has a lesson plan on fuel economy and the environment labels designed for teaching high school students about fuel efficiency.
Alternative Transportation
The EPA created a coloring book and story book for children in pre-school through second grade. It's a downloadable PDF that teaches a simple lesson: there are many transportation alternatives to using a car.
Composting
Composting is a simple way to reduce landfill waste while also providing necessary growing materials for your school's landscaping, indoor plants, and vegetable gardens. You can compost yard trimmings, plant scraps, shredded newspaper, and certain food scraps. Check out our composting video and composting guide to learn how to get started. If your school has a garden club, consider partnering with them to use your compost. Check out our composting lesson plan for additional resources. 
Demonstrating Our Lifetime Environmental Impact
Use our Make a Difference feature to help your students learn how their everyday actions impact the environment. This activity can help your class understand that seemingly small changes make a difference over time, and that if all Texans work together, our influence can be HUGE.
And don't forget to check out the teachers section of our website to get even more great ideas for your class.