TCOT Video Contest 2021 – Honorable Mention 8 (HS)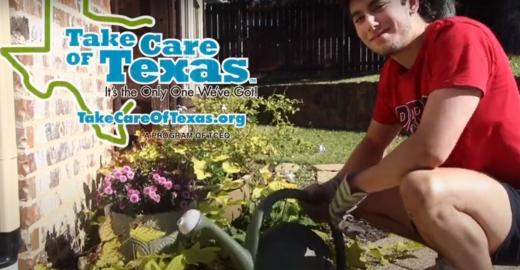 Mason's video qualified as an Honorable Mention in the 9th through 12th grade age bracket of the Take Care of Texas Video Contest this season.
Many Texas students worked hard to produce creative videos for the contest. The videos covered a range of topics such as tips to save energy, ways to save water, the importance of clean air and water, recycling and reducing trash, and more!  
The contest runs in the fall each year. You can learn more about our annual 6th-12th grade video contest on our Video Contest webpage. 
Video Overview: 
Mason's video follows a boy doing his part to take care of Texas around his house. He starts off by picking up litter in the yard, then transitions to using a reusable bag and disposing of food waste in a compost bin. His message is simple: every Texan should (and easily can) do their part to take care of Texas.