Take Care of Texas Valentine's Day Cards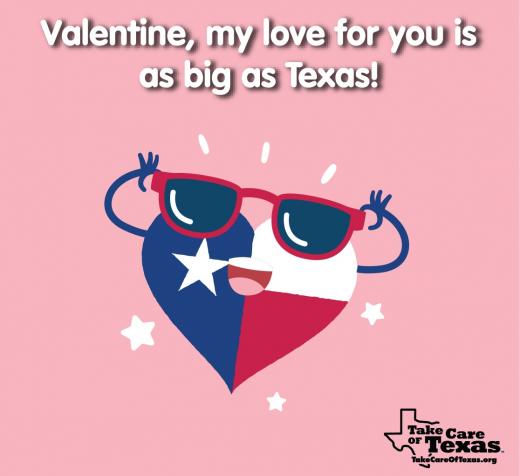 Considering going green for Valentine's Day? Want to promote environmental conservation? Interested in helping Take Care of Texas with your Valentine? Then we have the perfect Valentine's Day cards for you!
Below you'll find eight Texas- and environmentally-themed Valentine's Day cards from Take Care of Texas which you can share with your friends, family, or that special someone!
Here are some ways you can help Take Care of Texas and conserve the environment with these cards:
Share the cards across your social media accounts, and don't forget to tag Take Care of Texas so your friends can follow us and learn more.
Save your favorite cards digitally and send them via email or text to save paper.
Print the cards on recycled paper versus using standard printer paper.
Print the cards one-sided and use the back to write a special note to save paper.
If you print out these cards, don't forget to recycle any paper scraps!
Purchase a used picture frame for your favorite card to use as a gift versus buying a new picture frame.
Download Links:
Printable Valentine's Day Cards PDF Link
Download Valentine's Day Cards Images Link
Texas Cards:
Valentine, my love for you is as big as Texas!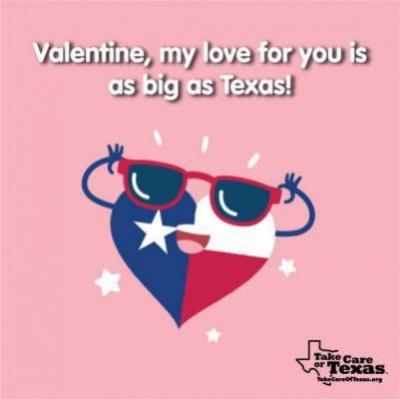 Let's Taco 'bout you and me Valentine!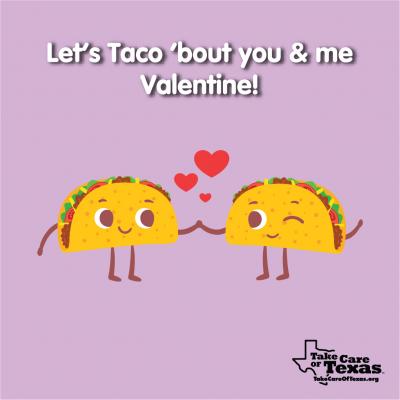 Hey Valentine, let's turn me and you into y'all!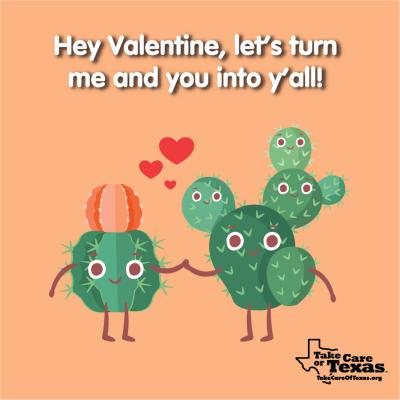 You bet your boots I want to be your Valentine!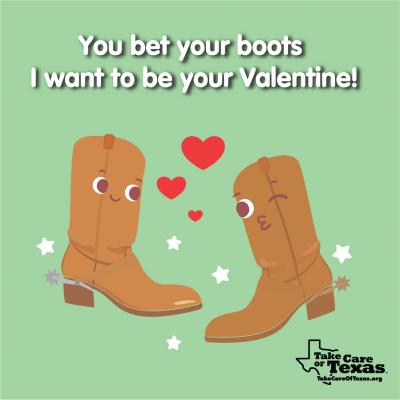 Conservation Cards:
Valentine, I love it when you recycle!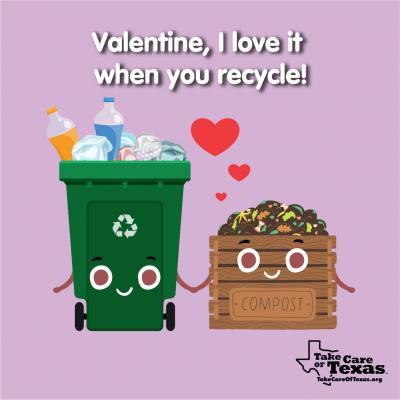 Hey Valentine, let's keep our water clean and blue, I'd love to do that with you!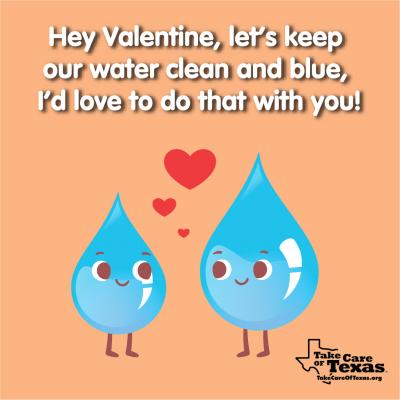 Less Litter, more love this Valentine's Day!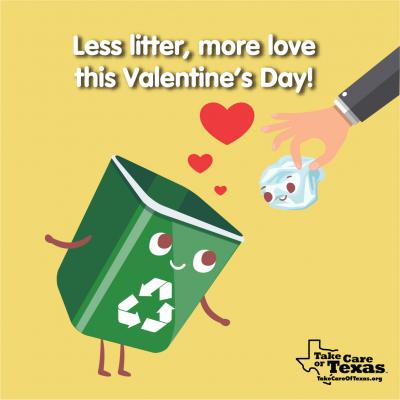 I tree-ly, tree-ly love you Valentine!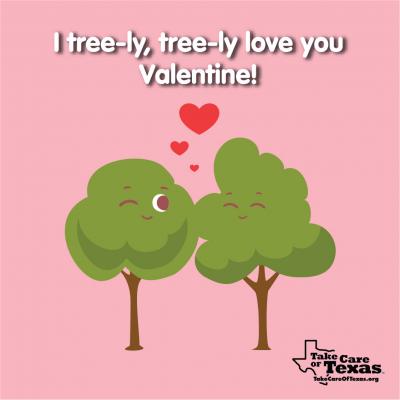 We want to hear from you! If you find other ways to go green on Valentine's Day, submit your story and a photo on our 'Share Your Story' webpage.
We hope you enjoy these cards as much as we enjoyed making them. Happy Valentine's Day!
(P.S. – If you're looking for FREE gift ideas, check out our TCOT publications webpage for ideas.)