A Surprising Effect of Summer Heat on Gas Mileage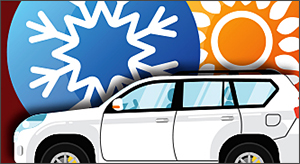 Surprise! We've got some good news about summer temperatures in Texas—hot weather can actually improve your vehicle's gas mileage!
However, rolling down the windows or using the AC can reduce fuel economy. Open windows increase wind resistance, so your vehicle has to use more energy to push through the air. And, under very hot conditions, AC use can lower a vehicle's MPG by more than 25 percent.
So, what can Texans do to stay cool and still save gas during the summer months? Check out these six easy-to-follow tips to find out.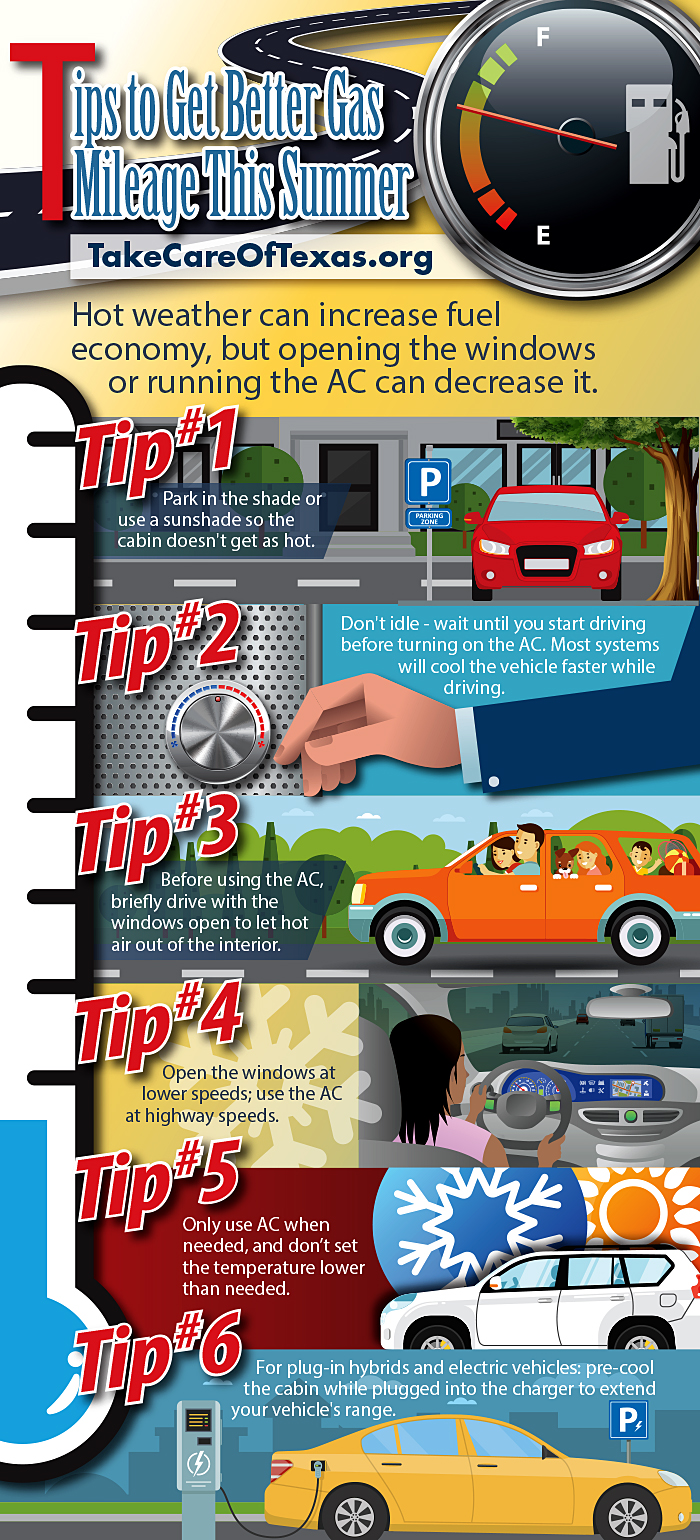 To learn even more about keeping the air clean while saving gas and money, check out the driving tips on this pub. You can order it for FREE!