The State of Recycling in Texas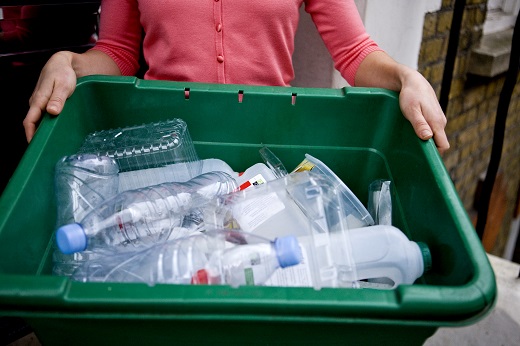 The big question I'm hearing a lot right now is: "What is going on with recycling?" (in the face of China's National Sword policy?)
There is a lot going on with recycling; some good and some bad. Some cities are dropping certain items from their program, like mixed paper or plastics. Other cities are ending their recycling programs completely. However, this should not happen. Instead, we should rally around companies and cities that are recycling and encourage their residents to recycle. There must be a strong push to continue recycling programs in Texas.
Removing items or completely ending recycling programs, as some entities have opted to do, risks disrupting a significant economic driver in Texas. As quantified in the state's 2017 Study on the Economic Impacts of Recycling report, the Texas recycling industry employs over 17,000 Texans, contributes over $3.3 billion to the Texas economy, pays over $195 million in local and state taxes, and has traded over $700 million worth of material for recycling. Altogether, recycling in Texas provides job numbers comparable to those in the broadcasting, pipeline transportation, and paper mill industries. By removing materials from collection that recycling programs rely on, Texas recycling businesses are in jeopardy of layoffs or even closure. This cannot happen.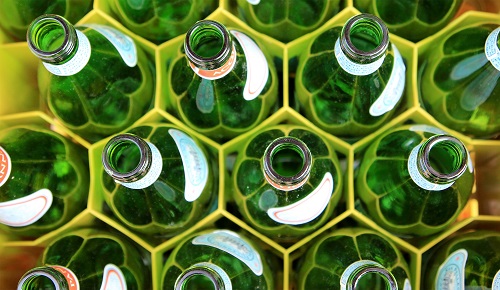 News outlets report that "recycling is dead." On the contrary, recycling—especially in Texas—is an important part of the economy that needs to continue. We cannot waste the last 20-plus years of recycling education and program development in which governments and businesses have invested. Instead, we need to support the companies that rely on these recyclables as part of their business model by increasing the volume of materials they receive. This will create more jobs through investments in better methods and facilities that manage consumer goods, right here in Texas.
There are a multitude of problems that have culminated and created a "perfect storm." These include:
a long-time reliance on foreign processing,
markets and manufacturers that favor virgin materials,
massive subsidies for virgin material extraction,
high levels of contamination due to consumer confusion about exactly what to recycle, and
cheap landfill rates.
These are just some of the factors affecting recycling in Texas today. Even more, the biggest, most immediate issue is: there is not enough domestic infrastructure in place to process and use recyclable material. Put simply, there is too much supply and not enough demand.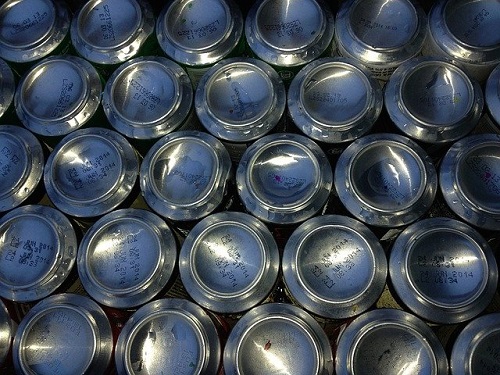 These myriad issues and this perceived crisis are really the biggest opportunity American recycling has had in the last 25 years. Surprisingly, for over 20 years, America and the rest of the world has largely relied on China to process and use the recyclables we place in our carts daily. That was, until February 2017, when China enacted the National Sword policy. This policy effectively banned multiple materials from being imported, like electronics, scrap plastic, mixed plastics, mixed paper, and other commonly recycled items. China also highlighted another big issue, in that there was a high percentage of contamination, such as food waste, plastic wrap, and paper, mixed in with the recyclables they were receiving. Currently, any material that is accepted must be extremely well-sorted and contain 0.5% or less contamination. This is a big problem for our aging recycling infrastructure, causing facilities to slow sortation lines and add more workers, which results in higher processing costs. Currently, Texas cities are averaging 20 to 40% contamination in material sent for processing. If the correct items were placed in recycling carts initially, this would not be such an issue, but we still need markets for these materials.
With China now rejecting nearly all imports, recycling markets have collapsed globally. Other countries have enacted bans on importing recyclables to avoid becoming "dumping grounds" for the world. The higher costs of processing and moving materials, costs previously offset by material sales and lower fees, are the biggest reasons why local and regional recycling programs are scaling back or ending. Despite all that, recent events in Texas this past year have given new hope to the recycling industry.
Here at the State of Texas Alliance for Recycling (STAR)—Texas' 30-year-old non-profit recycling organization—we recognized that, without companies in place to process and use the recyclables that Texans generate daily, the recycling industry here would be impacted greatly and negatively. With that in mind, STAR undertook a grassroots legislative effort to have the State of Texas fund a recycling market development plan. With a lot of hard work by our Business Council, going door-to-door in the State Capital talking to legislators and providing testimony, we successfully passed SB 649! Sponsored by Sen. Judith Zaffirini (D-Laredo) and House Rep. Ed Thompson (R-Pearland), this bill ensures that Texas will build a plan to fill in the gaps and remove the barriers that currently prevent recycling markets from developing, while incentivizing growth and support. The State of Texas will lead America in domestic recycling, taking advantage of our technology, workforce, and logistic sectors to enable material circulation that supports cities and businesses' programs and operations.
Recycling in Texas is strong and will not only survive this market downturn but will become a national example and leader. Keep recycling, Texas!

Jordan Fengel is the Executive Director of STAR, the State of Texas Alliance for Recycling.