Six Big Winners Across Texas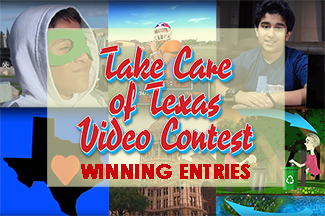 Congratulations to the winners of the third annual Take Care of Texas Video Contest.
These students created unique, memorable, and positive videos that encourage Texans to protect our environment. Please take a moment to enjoy their work.
A big thank you to our contest partner, Waste Management of Texas, Inc. who provided the contest prizes, GoPro camera packages and scholarships.