Save Energy and Money with a Smart Thermostat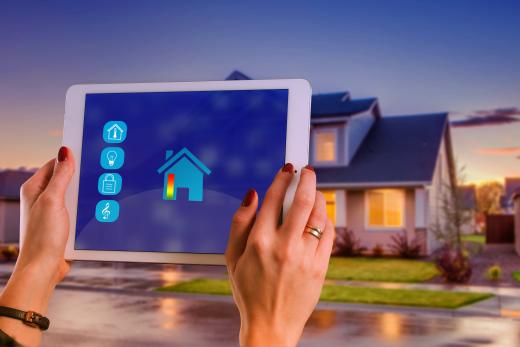 Heating and cooling in Texas have an immense impact on energy use and costs for homes, totaling about 40% of residential energy expenses. High temperatures and humidity can keep HVAC systems hard at work for most of the year across the state, but we can conserve energy and money with a little help from technology.
Smart Thermostats
Long gone are the days of simply turning a dial to adjust the temperature indoors. As simple and reliable as those systems are, they result in much wasted energy compared to a more sophisticated approach. Most of us enjoy programmable thermostats that allow distinct settings for nighttime and daytime for every day of the week. The simple technology leaves much control and fine-tuning to be desired though, which is why the popularity of connected — or "smart" — thermostats is surging  among homeowners.
A smart thermostat is Wi-Fi enabled and allows owners to control temperature remotely through the internet, usually by a smartphone application. Settings and schedules are easier to control and perfect, maximizing the energy savings. The software can often adjust the temperature as you come and go, based on your phone's location.
Start Saving Money
Smart thermostats will allow you to easily access and audit your energy consumption data, making it simple to measure how your adjustments are affecting your household budget. The algorithms they use will take the guesswork out of planning for weather, sunlight, and your constantly changing schedule.
For savings right off the bat, check with your local energy provider for rebates on smart thermostats and other energy-efficient improvements. You may be able to find this information on your local provider's website, or on the Energy Star Rebate Finder.
ENERGY STAR
To ensure that you're getting the best smart thermostat for your needs, look for the blue Energy Star logo on the package. The US Department of Energy's buying advice states that Energy Star certified items are sure to be accurate, customizable, and efficient.