Save The Date: 2021 Take Care of Texas Art Contest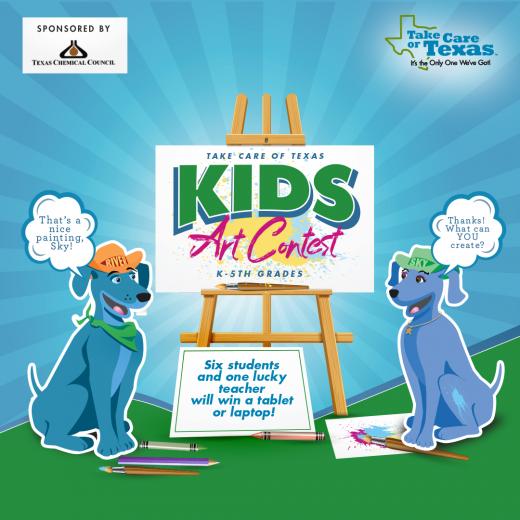 It's never too early to plan for the 2021 Take Care of Texas Kids Art Contest. Thanksgiving is right around the corner and before you know it the winter holidays are here, and then it's less than a week until New Year's Day. The art contest opens a short two days later! As you can see, the art contest is practically here already.
There is one notable difference in this year's contest: the 2021 contest will award prizes to one winner from each grade level, kindergarten – fifth grade. The grand prize winner will be chosen from those winners.
Start planning now! Get those imaginations running. Plan to enter your kids' artwork in the art contest.
We can't wait to see your 2021 Take Care of Texas Kids Art Contest entries!
See our video and art contest website for more information.