Reduce Industrial Waste with RENEW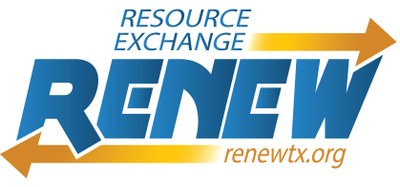 Does your business have chemicals and materials you don't want or need? Does your institution need chemicals and materials that may be another organization's unwanted byproduct? Does the prospect of transporting and disposing of these materials sound costly and difficult? TCEQ has a program to help you with that!
RENEW, the Resource Exchange Network for Eliminating Waste, is a free material-exchange network that promotes the reuse or recycling of industrial materials. The network connects industries, businesses, and governments who wish to sell, trade or donate surplus materials, wastes, and by-products to those who will reclaim or reuse them. The RENEW list includes acids, solvents, wood, paper, oil, textiles, leather, paints, plastic, metals, glass materials, and even lab chemicals.
Learn to RENEW
You can access RENEW at www.renewtx.net. Here you will find all available or wanted materials and can post a new listing for available or wanted materials. RENEW can help you protect the environment by reusing and recycling materials and reducing the consumption of natural resources:
Lower or avoid disposal costs—RENEW has helped users save more than $27 million in disposal costs.
Earn revenue from sales of industrial materials or surplus industrial products.
Ease regulatory compliance—RENEW provides opportunities for industries to minimize waste, helping to reduce environmental regulatory burdens through the Pollution Prevention Program.
Succeed with RENEW
In recent years, RENEW has helped businesses throughout Texas and the United States succeed in these goals.
In December 2019, a university in New Mexico received 130 pounds of high-density polyethylene (HDPE) plastic to research wood/plastic composite filaments for three-dimensional printers. The University research group plans to make filament in their laboratory with the donated plastic.
A coatings facility sold 1,550 gallons of shop coat primer to several facilities for reuse, avoiding $7,500 in disposal costs and earning a revenue of $15,780.
A chemical manufacturing plant transferred 18,000,000 pounds of heavy oil type by-product to a fuel blending distributor. They earned $1,000,000 for the sale of the by-product, which would have otherwise been disposed of.
A manufacturer of valves and pipe fittings sold 8,000 pounds of brass chips from machining and grinding operations. These chips generated $300 in revenue and the company avoided $6,000 in disposal costs.
Make a Difference with RENEW
Anyone from industrial plants to manufacturing facilities, local businesses to universities, can participate in the network. 
To receive the latest on RENEW information, sign up for TCEQ newsletters. Check the boxes relevant to your needs under the heading "Waste Exchange network: RENEW." If you have specific questions, contact TCEQ's Public Education Section at (512) 239-0010.
You can also tell the world about your waste reduction and other successes on our Share Your Story page.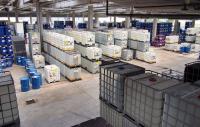 If your company is not already a Proud Partner, sign up for this free organizational recognition program by taking the pledge to Take Care of Texas. New Proud Partners will be added to the Proud Partner list and receive our quarterly newsletter.