Recycling Day Projects Made Easy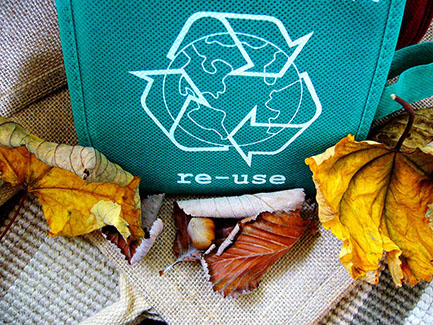 Texas Recycles Day, which shares the same date as America Recycles Day, is officially celebrated on November 15th.  That said, communities are encouraged to host events both on and around that date, which is why you'll see events all throughout the month of November. Even on the national side they are taking the whole week, from the 11th to the 15th, to celebrate.
If you're looking for some home or classroom projects to do in celebration of Texas Recycling Day, we've got some easy project ideas for you.
Recycle Your Used Electronics 
Consider that the average household has approximately 28 electronic devices, and it's easy to see why that number is steadily increasing. You can help by purchasing refurbished electronics, by selling or donating used electronics, or by recycling them when they are no longer in use. Electronic products are made from valuable resources and materials, including metals, plastics, and glass, all of which require energy to mine and manufacture.
•    The Consumer Technology Association has a Greener Gadgets page that can help you learn more about recycling electronics and find a recycler in your area. 
•    Go to TexasRecyclesTVs.org to find options for recycling your television. 
•    Visit TexasRecyclesComputers.org to find out how to recycle your computer for free.  
•    The EPA also has resources for donating or recycling your old electronics.
Recycle Your Used Batteries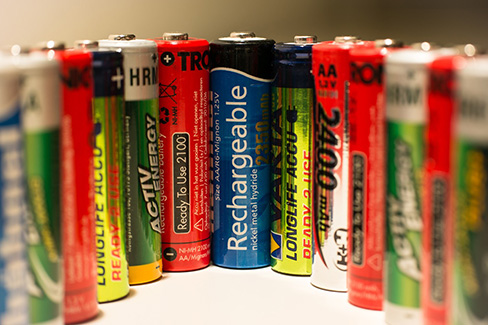 Americans purchase over three billion dry-cell batteries per year. Recycling these dry-cell batteries– or single-use batteries– is a great project to keep these products out of our landfills. While these batteries can be thrown away legally in most states, a better choice is taking them to a collection site for recycling.
Rechargeable batteries commonly found in laptop computers, cellular and cordless phones, camcorders, digital cameras, and cordless power tools should not be thrown in the trash, as they can contain mercury, cadmium, lead, and lithium. Most rechargeable batteries can be recharged up to 1,000 times, but when they no longer hold a charge, recycle them. If every Texas household recycled five rechargeable batteries a year, we could keep more than 46 million batteries out of landfills.
•    Visit RecycleNation.com to find recycling sites for alkaline single-use batteries, rechargeable batteries, button batteries, cell phone batteries, and lead acid batteries. You can also call 1-800-RECYCLING.
•    Visit Earth911.com for information on recycling single-use batteries and other batteries.
•    Visit Call2Recycle.org to locate the closest battery drop-off location.
•    According to their websites, a number of stores will also accept your old batteries.
     - Batteries Plus Bulbs
     - Lowe's – Rechargeable batteries
     - The Home Depot – Rechargeable batteries
     - Staples – Rechargeable batteries
     - Best Buy – Rechargeable batteries
Recycle Your Single-Use Plastic Bags
Plastic bags or single-use bags aren't always disposed of properly and can end up as litter everywhere from parks to parking lots. But even the most environmentally conscious people can forget to bring their reusable shopping bags and end up accumulating plastic bags. These bags can and should be recycled. Gather up these bags and take them to your closest recycling location; oftentimes, your local grocery store will accept them. Plastic Film Recycling has a website that will find a drop-off location near you. 
Recycle Your Food Scraps
One effective way of recycling your food scraps is starting a compost pile. Compost forms when you mix together things like leaves, grass clippings, vegetable and fruit scraps, coffee grounds, and used tea bags. When combined with heat and water, the mixture breaks down into a nutrient-rich material that can enrich your soil. By composting your food scraps you'll extend the life of landfills, conserve water, and reduce water pollution from fertilizer run off. 
Check out our video "How to Start Composting in Your Own Backyard." Travis County Master Gardener Patricia Mokry demonstrates a number of simple ways you can begin or improve your backyard compost pile. We also have a handy guide on mulching and composting for download.