Recognizing Environmental Educators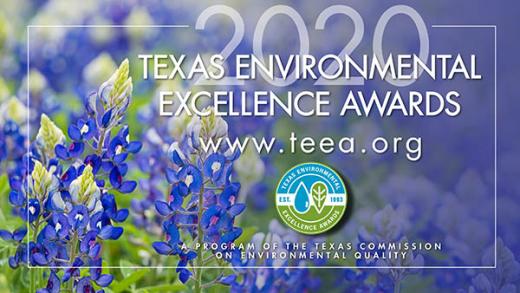 Candace Printz was talking to her art students about how disheartened they were at seeing trash piling up in the El Paso Desert when they decided to take action. The students came up with the idea to collect the debris, turn it into artwork, and educate the public on how much pollution there was in their community through the art pieces.
Their project was so successful in its first year that administration at El Dorado High School allowed Printz to create classes devoted to the education of environmentalism through the arts, which has now evolved into a non-profit that encourages the public to participate in each step of the process. 
The class has given over 30 workshops to educate the public on the benefits of recycling, and even created an annual region-wide art contest that only accepts entries made from reclaimed materials.
This project, through its workshops and art contest, teaches and encourages the local community to reuse plastics, aluminum, and everything else found in the desert, in ways that are unique to their own lives. It also shows the community how dumping and pollution from even small pieces of trash add up to affect the environment. 
Printz has showed her students that they can make lasting changes, and constantly encourages them to pursue their passions—no matter how large.
Linda Dunn has over 35 years of experience teaching across the United States. With a Bachelor of Arts in Education and a Bachelor of Science in Recreation and Parks/Outdoor Education, she has been able to teach at various environmental education facilities in Pennsylvania, Indiana, Colorado, and Texas. 
Dunn uses her enthusiasm and experience to educate students in the hopes that they grow to make an impact on the security of water in Texas.
As the Education Manager at the John Bunker Sands Wetland Center, Dunn has created immersive, hands-on programming related to wetland ecology, water conservation, and wildlife conservation. For the elementary students, she has created games to teach them about the water cycle, and vocabulary related to the environment and wildlife. Older students have more science- and math-intensive lessons, including field studies in the wetland. 
In addition to creating curriculum and teaching students, Dunn has gone above and beyond to help her community. She developed an environmental career day so that high schoolers could meet adults with careers in environmental science and nature. She also hosts teacher trainings, inviting science teachers in the area to learn more about teaching environmental science with evaluation sheets, suggestions, handouts, and project ideas. In doing so, she can influence thousands of students and broaden their knowledge of the environment.
Dunn has reached over 20,000 students through her decades of shaping younger generations to become environmental stewards.