Proud Partner Highlight: Waste Management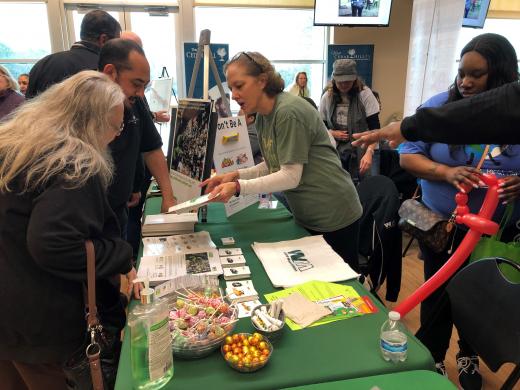 For Spring 2021, we're highlighting Waste Management as our Proud Partner of the Quarter. WM has been supporting the Take Care of Texas Video Contest for several years and Take Care of Texas appreciates their generous donation of time and funding!
Q: Tell us a little about Waste Management and its history.
A: Our leadership serves with a focus on maximizing resource value while minimizing—or even eliminating—environmental impact so that both our economy and environment can thrive. For us, good enough simply isn't good enough. It's why every day each of our 45,000 employees (2,500 employees in Texas) goes beyond what's expected to find what's possible. Because to us, it's not just collection, it's waste management. We are driven by our commitments and guided by our values to Do the Right Thing the Right Way. This basic thought process sets the standard for our fundamental commitments and core values and guides our daily actions and decisions.
As the leading provider of environmental services, we implement programs and procedures to ensure that we're in full compliance with all legal requirements while exhibiting the highest ethical standards with a goal of delighting our customers every day!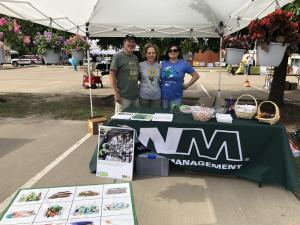 We hold to the values of: 
Inclusion and diversity: We embrace and cultivate respect, trust, open communication, and diversity of thought and people. 
Customers: We place our customers at the center of what we do and aspire to delight them every day. 
Safety: We have zero tolerance for unsafe actions and conditions, making safety a core value without compromise. 
Environment: We are responsible stewards of the environment and champions for sustainability. 
 
Q: How did you originally find the Proud Partner program? What made you want to sign up? 
A: Waste Management supports and participates in the annual TCEQ Conference. We also attend the annual Texas Environmental Excellence Awards banquet. Since 2009, WM has been recognizing the winner of the Youth Category. The Take Care of Texas program approached Waste Management four years ago to partner on the Video Contest. We are excited to continue the tradition of partnership with the annual awards banquet. We participate in both of these initiatives because we see great value and an intersection of interest between Waste Management's values and community outreach and the efforts to protect the environment invested in these key stakeholders. 
Q: The goals of the Take Care of Texas program are to encourage Texans to conserve water, conserve energy, keep air clean, and keep water clean. How does your company support these goals? 
A: We are responsible stewards of the environment and champions for sustainability. Our world is constantly changing. So, we're constantly seeking to find the best ways to extract the most value from waste. It's what drives us every day, as individuals and as a company. The end-of-life for materials can often be the start of something new. That's why we work not only to manage waste responsibly, but also to collaborate with our stakeholders to find ways to create new value—together. 
Our efforts to reduce emissions are multidimensional, including recycling, which leads to a conservation of energy and decrease in emissions associated with mining and processing of virgin materials; production of renewable energy at our organics facilities and landfills; use of renewable energy in our fleet and operations to displace the use of fossil fuel; and the hosting of solar energy facilities at closed landfills. Our CEO Jim Fish said, "Waste Management is committed to taking bold steps to do our part to solve man-made environmental problems—and we've developed attainable goals to help us achieve them."
To make progress in each of these areas, Waste Management continues to commit resources to develop new technologies, deploy technology solutions and programs to reduce emissions from our operations, engage in policy discussions at the federal and state level, support strategies to reduce emissions associated with our industry, take action to mitigate risk, actively engage in education and outreach efforts, and manage material responsibly to protect our environment and our communities.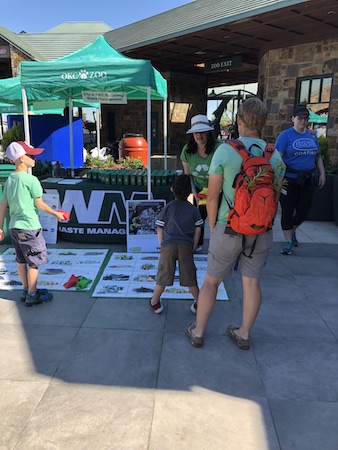 Q: What benefits does your company receive from the measures above?
A: At Waste Management we partner with organizations and communities that we work with, as our employees live and work in the very same communities. It's the pride in a job well done—sometimes in spite of the situation, as in the pandemic, the aftermath of a weather event, or the exhaustive efforts at events such as the Zero-Waste WMPO. The proud, caring, and resilient members of the Waste Management family are the foundation of our success. We commit to taking care of each other, our customers, our communities, and the environment. Our success is based not only on the results we achieve, but how we achieve them. We are committed to being accountable, honest, trustworthy, ethical, and compliant in all that we do.
 
Q: What words of encouragement do you have for other companies and organizations who want to Take Care of Texas, too?
A: Put your people (employees) first and get involved! Great things can happen when we pool our resources. Our employees are the most valuable ingredient in doing a world-class job and making a difference in the communities we serve and the environment. Waste Management is a company committed to People First, knowing that the daily contributions of our nearly 45,000 employees are what enable us to play a vital role in the communities we serve. The success of Waste Management depends upon the success of each employee, and we strive to give them the tools they need to develop and excel in their careers.
---
Check out Waste Management's Recycle Right, a helpful resource to assist you in recycling at your home or business.