Proud Partner Highlight: Spoetzl Brewery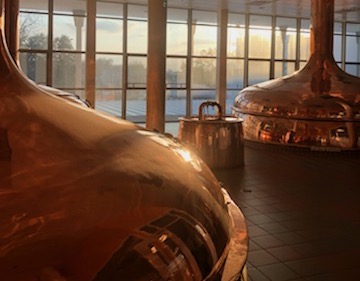 This quarter, we're highlighting the efforts of Texas' famous Spoetzl Brewery, maker of Shiner beers. Spoetzl has a long history in Texas, and plenty of reasons to take care of the environment here: legacy, pride, citizenship, and making the best product that they can. I connected with Spoetzl's Environmental, Health, and Safety Manager Tara Craft to learn what this iconic Texas business is doing as a Proud Partner.
Q: Tell us a little about your company and its history.
A: The Spoetzl Brewery was named after its original brewmaster, Kosmos Spoetzl, and was founded in Shiner, Texas in 1909. Spoetzl is the oldest independent brewery in the State of Texas that began its storied history by brewing Shiner beer with old-world traditions and recipes, some of which are still used today. The brewery has grown to be one of the leading independent brewers in the country. The brewery is 100% family-owned by Carlos Alvarez and his family and is a certified craft brewery by the Brewer's Association. We are proud to say every drop of Shiner beer is proudly brewed and packaged in Shiner, TX.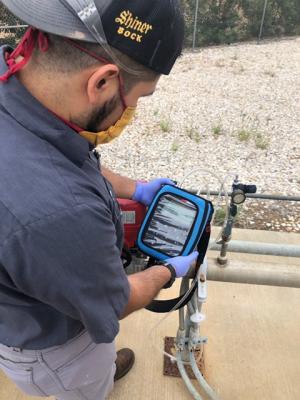 Q: How did you find the Proud Partner program? What made you want to sign up? 
A: We take part in as many TCEQ meetings, webinars, etc. as we can, and the Take Care of Texas program has been mentioned several times at those events. 
We signed up because we are proud of the sustainability efforts, and we wanted to show our support for this program. We hope to encourage others to take the pledge as we have done and work to keep this state beautiful. 
Q: The goals of the Take Care of Texas program are to encourage Texans to conserve water, conserve energy, keep air clean, and keep water clean. How does your company support these goals? 
A: The Spoetzl Brewery has done a lot in recent years to make our processes more efficient. We currently recycle or reuse as many resources, including water and energy, as possible. We built a large hot water tank off our second brewhouse to collect and recycle hot water and steam used as part of the process in the brewhouse. The water we collect in that tank is then used to heat incoming process water and is also used to heat the offices next to the brewhouse to lighten the energy usage for utilities in the brewery. We also utilize regenerative heating zones in our pasteurizer to minimize water usage and heat inputs. 
Many lights around the brewery are on timers to turn off automatically when not in use. We also utilize sky lights and natural light in the bottle shop and large windows in the brewhouse during the day to minimize lights needed. 
The brewery also has its own on-site wastewater treatment plant consisting of an anaerobic digester, which produces biogas as it consumes waste material in the water. This biogas is fed back to one of our boilers in the brewery to produce steam and reduce our energy consumption. 
In addition to the water and energy savings we achieve throughout the process, we also recycle 97% (over 12,000 tons) of waste materials annually; including glass, aluminum cans, plastic, cardboard, etc. and byproducts of our brewing process (spent yeast and spent grain).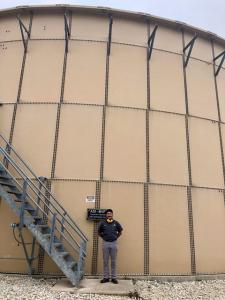 Q: What benefits does your company receive from the measures above? 
A: The biggest benefit of the sustainability efforts is our utility usage has gone down, but our primary goal for these measures is to do our best for our community and run as efficient a process as possible. 
 
Q: What words of encouragement do you have for other companies and organizations who want to Take Care of Texas, too? 
A: Companies and organizations of all sizes can make a big difference in taking care of Texas. Once you take that first step towards conservation, you'll be surprised at how easily it becomes second nature and how others appreciate your efforts.
---
Thank you, Spoetzl, for helping to Take Care of Texas! If your business or organization would like to be a Proud Partner too, fill out the Partner Pledge form to be listed among our Proud Partners. Be sure to follow and share our helpful tips and graphics on Facebook, Instagram, and Twitter.