Preventing Energy Loss in Commercial Buildings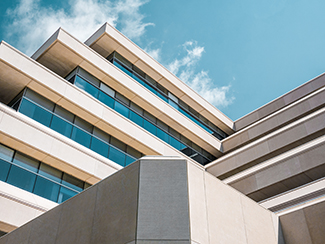 One of your most important assets is the physical structure in which you do business. But wasted energy could be hurting your bottom line. The EPA says that the average commercial building wastes 30% of the energy it consumes. By following these easy steps, you can audit your building for energy efficiency and make any needed changes. Doing so can pay off big in energy savings and help you Take Care of Texas by reducing air pollution associated with energy production.
Assessing Your Envelope
The structure and systems that separate the indoors from outdoors are known as a building's envelope. This includes the walls, roof, windows, doors, and parts that extend outside the building. The envelope is what maintains inside temperature and moisture—the interior climate. The better the envelope is designed, built, and maintained, the less energy is required to keep the atmosphere inside comfortable.
Start by taking a simple audit of your envelope to discover where it can use improvement. Assess your energy bills, maintenance records on heating and cooling equipment, and visually inspect your building's walls, windows, doors, floor, and roof.
If your building is too large or complex to confidently perform an audit on your own, there are programs and professional auditors available to assist you. A good place to start your search is the Building Performance Institute.
Saving with Simple Steps
Many of the easiest ways to save energy are right under your nose. Start with lighting—consider replacing incandescent lights with CFLs and LED lighting, and find out which lights stay on when they are not needed.
Next, consider plugged-in equipment that can be powered down when not in use. Computers, printers, machinery, and other tools can put a load on your power consumption unnecessarily.
Third, address leaks in the building envelope through doors and windows, visually apparent localized dampness, damage to floors or ceilings, and insulation. This ENERGY STAR guide can help you with a basic inspection.
Lastly, check that your HVAC system is up to date and maintained–although addressing the issues above may have already eased the load on the HVAC significantly.
Optimizing these four areas will improve your envelope's ability to efficiently control the atmosphere inside.
Tracking Your Progress
Tracking your energy-saving progress can be difficult to do on your own, which is why the EPA provides the ENERGY STAR Portfolio Manager. This tool helps you record your ongoing energy and water use so that you can identify areas in need of improvement, plan investments in energy-saving measures, track savings progress, and receive recognition for your efforts.
Investing in Improvements
The long-term cost of leaving the old, inefficient structure as-is may far exceed the short-term expense of modernizing your building. Therefore, these capital improvements could be the best fiscal choice you can make this quarter. The Portfolio Manager will also help you calculate your potential return on investment in energy efficiency, in case you're not sure where to start.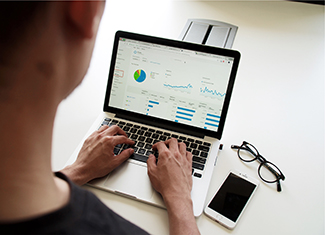 One way to fund major improvements is to track the savings of low-cost and free energy-efficiency enhancements in your building. You can then snowball those savings into funding for bigger energy-saving projects. Those freed-up dollars might not be enough to fund all possible projects, but they can be thought of as a down payment on a comprehensive plan.
If you need additional funds to kickstart your energy-saving plan, ENERGY STAR has a directory of energy efficiency programs to help you find financing.
The US Department of Energy funds a program that publishes a nation-wide list of incentives for renewables and efficiency that include over 130 programs in Texas.
Small- to medium-sized manufacturers can contact Texas A&M University about the Department of Energy's Industrial Assessment Center. Eligible manufactures may be able to receive a no- or low-cost assessment through this program.
For more information, spend some time with the tips and tools on the ENERGY STAR Buildings & Plants page.