NEW YEAR SURVEY FEEDBACK SERIES – PT.2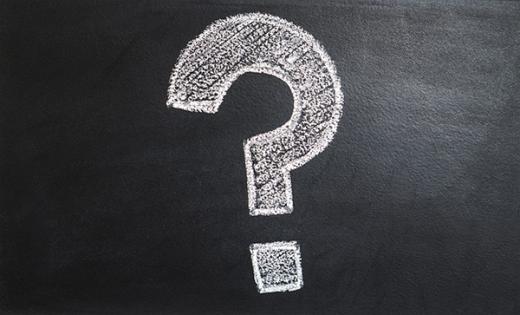 After further analysis of the New Year survey feedback, we present you with some common trends we found in the open-ended responses. Before reading on, we recommend you check out the first post in this series, New Year Survey Feedback Series – PT.1 (which addressed how your fellow Texans responded to the survey and provides context for the trends you will see here).
Open-Ended Response Questions and Analysis
What could we do to make the newsletter more useful to you?
25% of respondents replied with "Not applicable" or "I don't know," followed by 20% of respondents giving positive responses like "Good," "Great job," or "Keep them coming." We interpreted these responses to be positive overall.

During the analysis of the survey we found subject matter-related responses were the most frequent answers to this question. Many respondents requested more hands-on tips or do-it-yourself projects around the home, and prefer conservation tips to be "more specific, less general" and "basic and easy to do." Many respondents also requested more links to in-depth information and additional resources on the materials we share. Other frequent suggestions included educational information and activities for students and children, more details on recycling (especially uncommon items), and more visuals like step-by-step videos, infographics, and diagrams tied to our articles.
Requests that formatting be shorter and more concise were also common, along with a desire for more bullet points and potentially a table of contents at the top of the newsletter.
Some respondents would like to see increased frequency of the newsletter (either bi-monthly or weekly), while others requested to receive the newsletter by paper mail.
Another common theme among responders was an interest in localized or regionally-focused information, as well as local speaking events or volunteer opportunities where people can join in to Take Care of Texas.
What types of tips or information would you like to read more about in the newsletter?
Responses showed people want to see more about conservation. This can be broken down into general conservation points, like environmental information or conservation tips around the home. More specific conservation topics include recycling, water conservation tips, financial conservation (saving money), and information on conserving energy.
Gardening and lawn tips were also frequently mentioned in the responses. Common themes included native landscaping, water-wise gardening, composting, wildlife habitat conservation, general lawn care, and DIY garden projects.
Other trends we noticed related to children's resources, like classroom ideas and activities, educational lessons and publications, and tips for teachers and students. Respondents also said they wanted more engagement opportunities, such as contests and projects for kids, as well as events and local involvement opportunities for all ages.
Is there anything else you want us to know that could help us improve the information we feature in our newsletter?
Most of the responses for this question were positive. "No," "nothing at this time," or "I think it's good as is" were common themes.

Several responses requested more regional and seasonal information related to the tips, featured news, and other materials we share.
Shorter, more scannable formatting was requested again, with responders split between wanting either more visuals (graphics, photos, and videos) or less visuals, with a heavier focus on text.
Several responses requested that we share stories of Texans and recognize conservation efforts of local organizations doing their part to Take Care of Texas.
Responders again said they would like to see more resources to share with students (elementary- to college-aged), their parents, student organizations, teachers, and coworkers.
Interest in opportunities for local conservation advocacy, grants and rebate programs, and strategies to encourage community engagement were mentioned here too.
Lastly, there were a few one-off responses we wanted to mention, which included: opportunities for veterans and senior citizens to become more involved in conservation, more surveys or questionnaires for two-way feedback, featured tips and information specific to rural areas, and environmental challenges with Texas land/urban development.
These responses to the open-ended survey questions were very insightful for the Take Care of Texas team members. They will help us refine our future communications efforts, online content, and our newsletters. 
Again, we really appreciate the feedback you provided, and we hope to incorporate as many of your ideas and suggestions as possible going forward!