New Year Survey Feedback Series – PT.1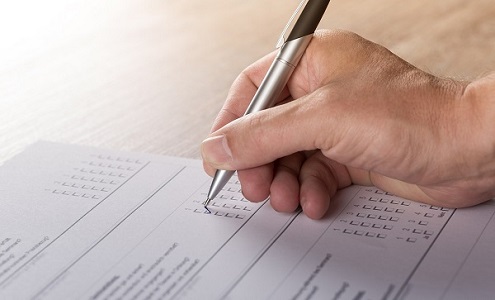 Howdy y'all! Thank you to everyone who took the Take Care of Texas/News You Can Use survey and provided helpful feedback! Your responses will help us evaluate our communication efforts and deliver even better information and resources.
We learned a lot about you, our audience, based on your responses–so much so, in fact, that we had to make this blog post a series to cover it all!
In this first post we will cover insights from your direct responses, which will help drive our efforts and align our focus. Subsequent posts in this series will cover findings from trends in your open responses and resources to address common questions or situations.
Audience Insights
To begin we'll highlight what we learned about you, the survey participants, and how that will influence the information and resources we share with you moving forward:
78% of respondents are homeowners.
We'll continue providing information for homeowners about conservation, but we realize people also want to Take Care of Texas in other ways, like in apartments or dorms, and will work on applicable, practical tips for renters as well.
88% of respondents make their own green decisions around the house, while 43% indicated that their partner/spouse also makes green decisions for their home.
We'll work on providing more ways you can make decisions yourself, or with a partner/spouse, to go green. (Have you seen our Savings Calculator?)
58% of respondents have dogs and 33% have cats, while 26% have no pets.
We'll work to include more information pertaining to pets and the environment, and what you can do to help. (Do you scoop the poop?)
84% of respondents receive TCOT news via email while 17% indicated that they stay updated on social media.
We'll keep up our email communications, but we also want to improve our social media efforts to reach you. If aren't already, follow us on Facebook, Instagram, Twitter, YouTube, or Pinterest.
The top three informational themes respondents would like to see more of include DIY info/projects (41%), recycling/waste information (41%), and home conservation tips (38%).
We'll make efforts to feature this type of information more often, including ways  you can directly help to Take Care of Texas. (Sample recycling projects!)
The top four content formats respondents prefer are email/newsletters (69%), factsheets/checklists (50%), videos (30%), and infographics (20%).
We'll continue working to improve our emails and newsletters while also working on content in the other formats so it's easier for you to use and share. (Have you seen our publications webpage? You can order items for FREE!)
53% of respondents have seen or heard the TCOT PSAs.
We'll work on publicizing our PSAs more frequently to spread how we're working with famous figures to Take Care of Texas. If you haven't already, check out our PSA videos with Cody Johnson, Kevin Fowler, and Rick Trevino!
66% of respondents said that water tips/info related to where they live are "very important."
We'll emphasize information about water in Texas in all its forms more frequently. Check out ways to conserve our water and conservation resources and success stories, as well as ways to keep our water clean and water quality resources and success stories!
8.5 out of 10 was the average rating of usefulness for the News You Can Use newsletter.
We'll continue providing useful information and work on increasing the usefulness of that information in our newsletters for your benefit. Feel free to explore our NYCU archive for past newsletters!
52% of respondents said they read NYCU for personal use only, while 35% read NYCU for both personal and work use.
We'll keep sending information you can use in your personal life, but we also want to increase what you can do at work or out of the house. Have you seen our "green office" infographic, or checked out office tips on our blog?
We hope you learned a bit about your fellow Texans and found some of these resources to be helpful. This survey feedback has been very valuable to us. While it confirmed what we thought we knew about our audience, it also shed light on areas we can improve on or emphasize more. So stay tuned for the rest of the blog posts in this series as we cover more of our findings and provide even more resources!