New Green Office Infographic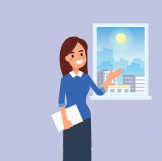 Need a quick, colorful way to remind yourself and your fellow employees about all of the little things you can do to keep your office environment green? We sometimes overlook the many ways we can reduce waste, and keep air and water clean.
Refer to this handy infographic that's full of simple ideas such as turning off your computers, reducing paper use, and more. Share it with the people your work with, send it out in your office newsletter, or post it on social media.