New Grants Available for Emissions Reduction
Texas businesses and institutions rely heavily on moving people and goods with an array of motorized vehicles. The Texas Emissions Reduction Plan provides grants to reduce nitrogen oxide (NOx) emissions from these mobile sources. Its goal is to keep the air in Texas clean by encouraging alternative fuel use for transportation.
TERP helps individuals, businesses, and local governments to reduce emissions by providing financial incentives for the early retirement of heavy-duty vehicles and equipment, particularly those with large diesel engines. Examples include:
retired vehicles and equipment are rendered permanently inoperable;
retired vehicles and equipment are replaced with newer, cleaner models; and
grantees commit to operating newer, cleaner models in designated areas of Texas.
TERP and the State Implementation Plan (SIP)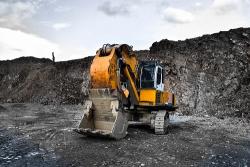 Since 2001, emissions reductions from the TERP have been included in certain SIP revisions to help demonstrate attainment and progress toward attainment of the National Ambient Air Quality Standards under the Federal Clean Air Act. TERP programs continue to support the SIP as additional measures that are expected to further reduce ozone levels in the nonattainment areas.
Current Programs
(updated November 2020)
Mark your calendars to take advantage of any of the following TERP programs that are currently or will soon be open to applications.
Emissions Reduction Incentive Grants (ERIG) open until January 11, 2021 — offers grants to upgrade or replace on-road vehicles, non-road equipment, stationary equipment, marine vessels, locomotives, on-vehicle electrification and idle reduction infrastructure, and rail relocation and improvement projects, which must result in at least 25% reduction of nitrogen oxides emissions.
Texas Natural Gas Vehicle Grants Program (TNGVGP) open until February 26, 2021, or until all funds are awarded — provides grants to replace or repower existing diesel or gasoline vehicles with natural gas vehicles and engines.
Light-Duty Motor Vehicle Purchase or Lease Incentive Program (LDPLIP) open until January 7, 2021, or until all funds are awarded — provides rebates for the purchase of light-duty vehicles operating on compressed natural gas, liquefied petroleum gas, electricity (plug-in or plug-in hybrid), or hydrogen fuel cell.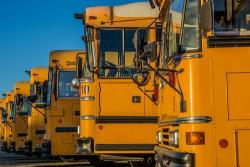 Please contact us at 800-919-TERP (8377) or by email at terp@tceq.texas.gov with any questions.