Insects and Pesticides 101: The Basics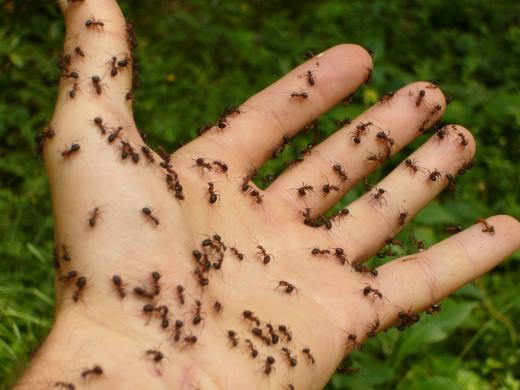 Enjoy being outdoors without those pesky pests! Whether it's your front yard, backyard, flower beds, or vegetable gardens—there are ways to stop the pests while you Take Care of Texas! In this blog post, we will focus on pesticides and common insect pests in Texas.
Top 10 Texas Pests:
Not all insects are pests, so do your research before using pesticides in your yard. Below are the top 10 common Texas yard pests you should watch out for. You can find more information about these pests in our online Guide to Yard Care (GI-465) PDF: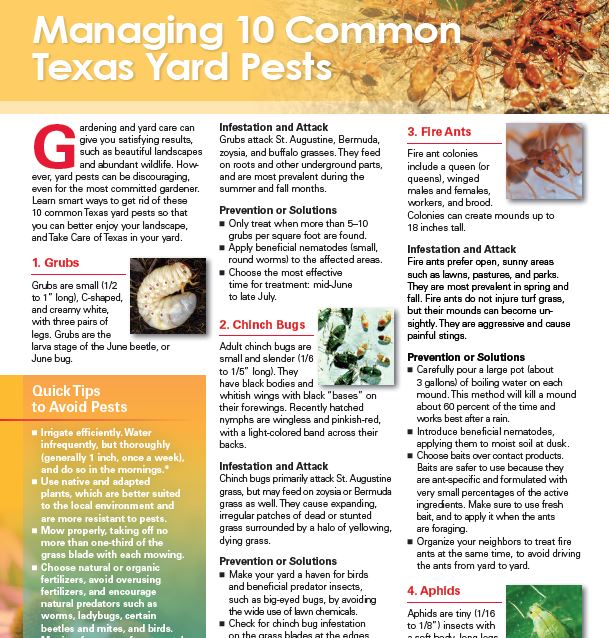 Grubs
Chinch Bugs
Fire Ants
Aphids
Caterpillars
Fleas
Mosquitoes
Spider Mites
Snails and Slugs
Beetles
Pesticide Use:
Pesticides can be effective at wiping out pests, but rarely provide long-term solutions. Pesticides may create additional problems by wiping out beneficial plants and animals along with the pests. If you feel that you must use a pesticide, make choices that have less potential impact on your environment:
Use the least-toxic pesticide first. Always read the label and follow the instructions of any pesticide you choose.
Avoid applying broad-spectrum pesticides; they destroy beneficial insects as well as pests, leaving trees or shrubs unprotected if pests return.
Apply pesticides only to plants that are specified on the label. Some formulations injure tender ornamental plants and new growth.
Mix pesticides according to their directions and apply only the recommended dosage.
Avoid systemic pesticides on vegetables and other edible plants. Systemic pesticides are taken up by the plant, making its tissues and fluids toxic to feeding pests, and unsafe for human consumption.
For best results, apply non-systemic pesticides to all infested plant surfaces. Non-systemic pesticides must come into direct contact with the insects in order to work.
Avoid the overuse of chemicals. Many pests have become resistant to certain pesticides.
In most cases, it is acceptable for households to dispose of leftover or unwanted pesticides in the trash. However, there may be other disposal options. Consider taking these kinds of items to a household hazardous waste facility for disposal. Visit our Household Hazardous Waste page to find a location near you.
Potential Pesticide Problems
In addition to wreaking havoc on beneficial insects, plants, and animals, pesticides can also have a negative impact on our water system and your wallet. Excessive watering or a rainstorm can wash away the chemical excess, wasting your money and endangering nearby waterways. Runoff from fertilizers and pesticides have caused environmental issues such as algae bloom in natural waterways, which affect entire ecosystems.
Quick Tips to Avoid Pests
you want to be proactive in your yard and reduce the need for pesticides, here are some tips to prevent pests before they become a problem:
Irrigate efficiently. Water infrequently, but thoroughly (generally 1 inch, once a week), and do so in the mornings. (Always comply with water-use restrictions.)
Use native and adapted plants, which are better suited to the local environment and are more resistant to pests.
Mow properly, taking off no more than one-third of the grass blade with each mowing.
Choose natural or organic fertilizers, avoid overusing fertilizers, and encourage natural predators such as worms, ladybugs, certain beetles and mites, and birds.
Monitor for pests often to catch infestations early and determine if control is needed. Many times, natural predators may make treatment unnecessary.
Commercial/Agricultural Chemicals in Texas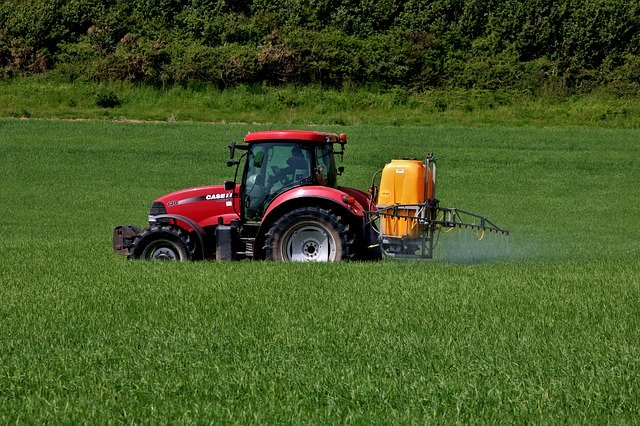 Agricultural chemical products are used in Texas and throughout the United States to control pests and increase crop yields. The Texas Department of Agriculture is the state's lead agency in the regulation of pesticide use and application of agricultural chemical products. TDA is responsible for licensing and training pesticide applicators, overseeing worker protection, registering pesticides for sale in the state, and minimizing unnecessary impacts to agriculture.
Proper use and management practices can help keep you and others safe. Correctly using these products and safely recycling, reconditioning, or disposing of the empty containers is a must for all agricultural users. The Texas AgriLife Extension Service offers a wide range of pesticide safety education resources to the agricultural community.
Additional Links & Resources
Again, we encourage you to do your research and take proactive steps before using pesticides. Here are some additional resources on pesticides so you can make informed decisions: