How Smart Communities Are Protecting Texas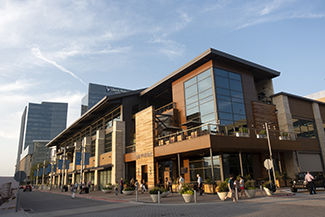 How and where we build our communities can have an impact that lasts for generations.
Development is the process of converting land to a new purpose, such as building homes or businesses on it. Decisions about how and where we develop affect our everyday lives—our homes, health, schools, and commute times, the natural environment, and economic growth.
Smart growth is a term that refers to strategies for developing and conserving land. Smart growth communities:
protect the environment;
have a range of transportation options;
offer a variety of housing accommodations and prices;
involve residents in development decisions; and
are economically competitive.
Ten Principles of Smart Growth
Communities of all sizes across the United States have used smart growth approaches. Their experience has led to the development of a set of ten basic principles to guide smart growth.
1. Mix land uses to include businesses, homes, schools, and other amenities.

2. Take advantage of compact building design.

3. Create a range of housing opportunities and choices.

4. Create walkable neighborhoods.

5. Foster distinctive, attractive communities with a strong sense of place.

6. Preserve open space, farmland, natural beauty, and critical environmental areas.

7. Strengthen and direct development towards existing communities.

8. Provide a variety of transportation choices.

9. Make development decisions predictable, fair, and cost effective.

10. Encourage the community and other stakeholders to collaborate in development decisions.
How Does Smart Growth Help the Environment?
Where and how we build affects environmental quality. When communities use smart growth principles, they can prevent air and water pollution, clean up and reuse contaminated properties, and preserve natural lands.
Clean Air
Because businesses, homes, parks, schools, and other amenities are close to each other in smart growth communities, it's easy for people to choose to walk, bicycle, or take public transit instead of driving. People who choose to drive generally can drive shorter distances. Less travel by motor vehicles can reduce air pollution.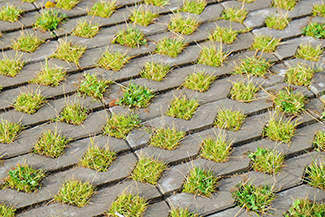 Clean Water
Compact communities protect water quality by preserving open spaces and reducing paved surfaces. This allows natural lands to filter rainwater and runoff before it reaches drinking-water supplies. Rain gardens, rain barrels, permeable pavement, and other types of green infrastructure also improve water quality by mimicking natural processes to capture, hold, absorb, and filter stormwater. These green features can be incorporated into streets, sidewalks, parking lots, and buildings.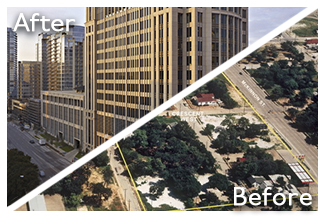 Redeveloped Brownfields
Brownfields are industrial and commercial properties where redevelopment is complicated by real or perceived environmental contamination. Cleaning up and redeveloping a brownfield can remove pollution, spark neighborhood revitalization, and lessen the pressure to build on undeveloped land by using existing buildings, roads, and other infrastructure.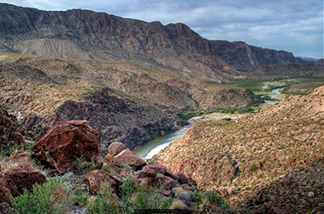 More Open Spaces
Preserving natural lands and encouraging growth in existing communities protects farmland, wildlife habitats, and outdoor recreational areas. This also preserves lands where natural water filtration occurs, ensuring clean drinking water.