How to Prepare Your Irrigation System for Spring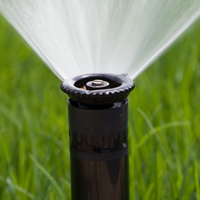 The winter months are ending, which means it's time to turn your irrigation system back on. This video provides step-by-step instructions to help you prepare the system before you begin watering regularly. This straightforward process includes turning the water back on, controlling its flow, and finding and repairing any components that are broken, leaking, or damaged.
Following the instructions in our video, and repairing leaks or damage, will conserve water and help you save money on your water bill.
Always remember to follow the schedule provided by your water supplier. If a schedule has not been provided, lawns typically only need up to one inch of water per week.
The video features Licensed Irrigator Thomas DeCell (LI0022594).