How Many State Flowers Does Texas Have?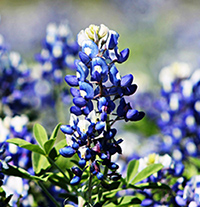 Did you know that Texas has six state flowers? Yes, that's right, six—well, sort of. You're right if you think that the bluebonnet, Lupinus subcarnosus, is the state flower.
However, you may not know that there are several other species that are also designated as the Texas flower, and they're all types of bluebonnets.
Why does Texas have six state flowers? Read on to learn a bit of Texas history that you can show off this wildflower season.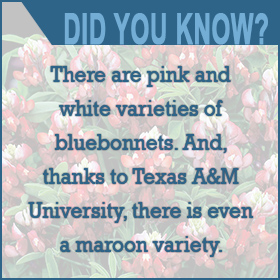 In the spring of 1901, the Texas Legislature decided to select a state flower. There were two initial suggestions. One contender was the cotton boll, since cotton was king in Texas at that time. Another proposal came from John Nance Garner, a man from Uvalde who later became the vice president. John wanted the prickly pear flower to be the state flower. In fact, he was so passionate and spoke so eloquently about the flower that he became known as "Cactus Jack."
However, the National Society of the Colonial Dames in America in the state of Texas had a different idea. They proposed that the bluebonnet should be the state flower and their opinion prevailed.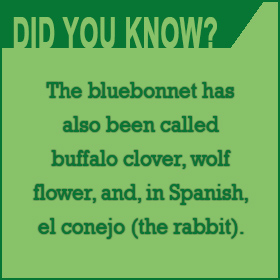 On March 7, 1901, the legislature signed a bill approving Lupinus subcarnosus, a species of bluebonnet, as the state flower. However, there are several species of bluebonnets in Texas and some groups thought that the showier Lupinis texensis should be the state flower. Over the next 70 years, off and on, various groups campaigned for the change. 
Finally, in 1971, the Legislature amended the 1901 statute to include Lupinus texensis, the Texas bluebonnet, and any other variety of bluebonnet not yet recorded. Therefore, all species of bluebonnets found in Texas, and any new species discovered, are now considered the official flower of the state. And that's why Texas has six-ish state flowers.
Keep Learning