Hands-on Activities for Your Class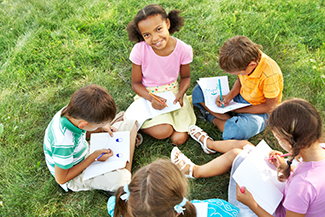 Environmental education gives young people the opportunity to explore environmental issues, engage in problem solving, and protect our state. Without promoting a particular point of view or course of action, it helps individuals learn how to weigh various sides of an issue through critical thinking.
Check out the hands-on activities below to help your students grow and have fun!
Explore Nature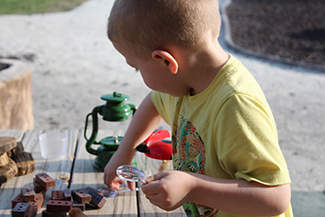 Nature Sleuths
Students learn about ecological concepts and relationships by examining a natural area. This activity correlates to the Texas Essential Knowledge and Skills (TEKS) for science and social studies.
Make a Plant Press
This classroom activity allows students to explore the natural world of plants while incorporating basic math concepts. Offered by the Texas Parks and Wildlife Department (TPWD) it also correlates to fine arts and math TEKS.
Tackle Service Projects
Build a Rain Barrel
Teach your students about the importance of water conservation by building and installing a rain barrel at your school. For this project, use the Building a Rain Barrel video and Rainwater Harvesting with Rain Barrels guide.
Start Composting
Help your students reduce waste by building a compost bin at your school. Then, use the compost for your school's garden or landscape. Check out our composting video and guide to learn how to get started.
Make Seed Balls
This project from the TPWD helps students learn about Texas plants by making seed balls with native wildflower or grass seeds.
Learn About Energy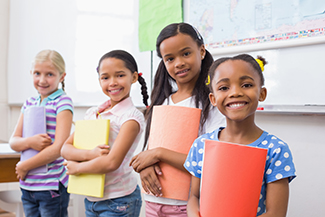 Energy Use Stories
Use these fun tales from the U.S. Energy Information Administration (EIA) to introduce students to sources of energy, then have them act out the stories together in class.
Personal and School Energy Use
This activity from the EIA directs students to gather information about the energy used in their home, and then compare it to the energy used by their school.
Study Water
Darby Duck
The Environmental Protection Agency created these classroom experiments to teach kids about the characteristics of water and nonpoint source  pollution.
Investigating Water Program
This "learning by doing" program was created by Texas 4-H to help young people learn about water. It can be used for classroom and 4-H projects, and correlates with the TEKS in English language arts, math, science, and social studies.
Check out the teachers section of our website for even more ideas!