The Future of Environmental Jobs and How to Land One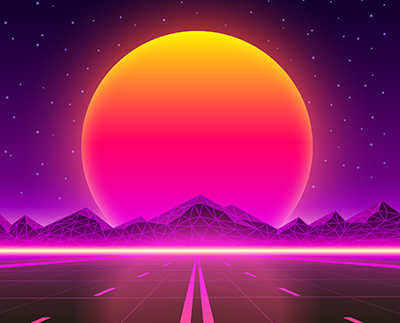 Students of all ages have a bright future in Texas science, technology, engineering, and math (STEM) fields due to many changes in the state's business and infrastructure landscape. University of Houston at Clear Lake's Dr. Kathleen Garland says that the private and public sectors are investing heavily in sustainable technologies, creating increased demand for a workforce with knowledge and skills to make this endeavor a success.
Fields of the Future
Renewable Energy
A huge portion of the environmental jobs in Texas is going to be in the renewable energy sector. Garland recalled a recent news report that claimed there are twice as many jobs nationally in the renewable energy sector than in the oil and gas sector.
Texas is uniquely placed to have a tremendous future in the renewable energy economy. The fact that Texas has its own electrical grid in place is a major driver for this. According to Garland, that allows us to have diversity in our electricity mix, such as solar and wind. When it comes to producing sunshine and wind, Texas has more than any other state. Accordingly, the private sector is investing heavily in renewables.
Corporate Sustainability
Companies are taking a closer look at (and investing more resources in) environmental sustainability.
"The ability to calculate and manage greenhouse gasses is going to be a valued skill," Garland said. "Carbon auditing is getting popular with companies that want to start reducing carbon emissions as part of their overall sustainability initiatives."
Sustainable practices not only help the environment, but corporations have proven that sustainability initiatives lead to an improved brand image, reduced costs, increased productivity, and many other benefits.
These practices include resource management, product management, and treating people and local communities as partners. If you have skills in these areas, companies might need your help to achieve these goals.
Water Resources Management
"There is no place in the world where that is not an issue, from supply to wastewater," Garland said. In many areas of Texas we deal with persistent drought, while in others we deal with intermittent flooding. In 2017, Hurricane Harvey proved that impervious surfaces like asphalt, concrete and bricks can create significant environmental problems. In Houston, there is a need for people who are skilled in aquifer protection, impervious surfaces, and water runoff.
Some disciplines in the water management profession include civil engineering, aquatic biology, microbiology, environmental management, and water engineering (hydraulics and piping). Even trade skills like welding and pipefitting are needed as many projects require on-site construction. If you have welding and piping experience in the oil and gas fields, you may find that your skills transfer easily to the environmental industry.
How to Prepare for Environmental Jobs
Be Technologically Adept
Garland shared that basic knowledge and experience using technology is key for a competitive edge in the environmental job market. Computer systems and GIS are used daily in many jobs in the field.
She added that knowledge of spreadsheets and databases is also very useful. If you've ever used these programs, you can transfer that knowledge to an environmental job.
Make Education a Priority
More and more occupations now require a college education and the environmental career field is no exception. Oftentimes we find that many employed at TCEQ have master's degrees and even doctorate degrees.
If you want to get a jump on the competition, education is vital. According to Garland, some of the Texas schools that are leading the way in environmental sciences include Texas A&M University, Texas A&M University at Galveston, and University of Houston at Clear Lake.
Learn to Communicate
Effective communication skills are vital, Garland said. "It's so very, very, very important. You have to have communication skills. You have to be able to talk to the guy on the street while you're conducting investigations, as well as communicate well with your superiors in professional situations." Often professionals in technical fields, like those who take water samples or conduct air investigations, must communicate findings and their implications to the average person. If you can't make your important work resonate with people who aren't scientists, your work loses a lot of impact.
Get to Know Your Planet
Garland said that many of her students want to work in environmentalism but don't want to go outside. It doesn't work that way in her opinion. You must be ready and willing to immerse yourself in the outdoors. Get outside and create a relationship with the environment.