The Five Most Interesting Facts from the 2018 Municipal Solid Waste Report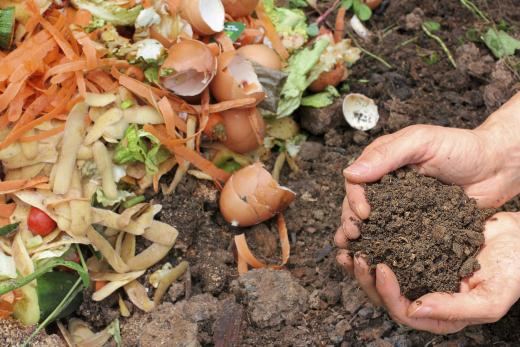 Each year, the Texas Commission on Environmental Quality publishes an exhaustive review of the previous year's municipal solid waste data. TCEQ collects data from landfills and waste processing facilities and compiles them in this report. You can view archived reports back to 2003, but the 2018 report  (3.5 MB PDF file) released this fall is the most recent.
There are many details contained in the 2018 report, and we gathered five of the most interesting facts for you.
Landfill Capacity Took a Hit
Waste management planners pay close attention to the volume of landfill space in their regions. The volume is measured in terms of how many years it would take to fill current landfill space at the current rate. In 2017, Texas had 55 years of remaining landfill capacity, but 2018 saw capacity drop to 51 years. Hurricane Harvey was a significant reason for this decrease, as the hurricane cleanup resulted in an 18% increase in waste disposed of in the impacted areas of the state.
While landfills in regions that Harvey affected took the biggest hit, landfill capacity in Texas remains sufficient for the population. Still, we should do all we can to divert waste away from landfills by reducing the amount of waste we create and recycling, composting, and reusing all we can.
Landfill Trash-per-Person Increased
Texas landfills received about 7.2 pounds per capita in 2018, up from 6.8 pounds the previous year. This number is calculated by dividing the total weight of all landfill waste received in the state by the population of Texas. Again, Hurricane Harvey was a major contributor to this 5.5% increase in the state-wide disposal rate.
However, the state-wide disposal rate calculation includes construction and demolition waste, as well as municipal wastewater treatment plant sludge. Since most Texans have little control over this in their daily lives, removing these categories of waste from the equation, as the US Environmental Protection Agency calculations do, yields a daily average landfill waste contribution of about 5 pounds per person. You can divert more waste away from landfills by recycling and composting in your homes, schools, places of employment, and community spaces.
Texas Composted More
Compost facilities registered and permitted in Texas diverted about 845,000 tons of compost from the general waste stream in 2018. This is a 38% increase over the previous year. The 2018 total is enough compost material to cover 105 acres of land in a layer one inch deep, which is the surface area of about 80 football fields.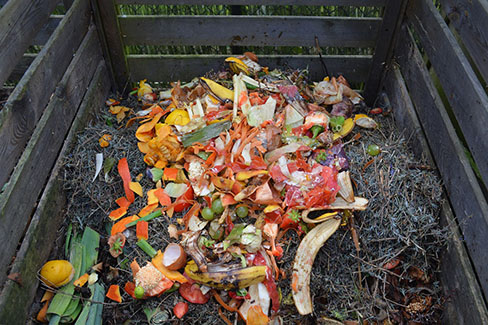 Landfills Generated More Energy
In 2018, 26 landfills in Texas captured gas from decomposing waste to generate energy. These facilities processed about 25 billion cubic feet of gas, an additional 2 billion over the previous year. The energy generated from this gas could provide power to over 36,600 residences for a year, which is equivalent to the number of residences in the city of Tyler.
Millions of Tires Were Managed
In 2018, nearly 46 million used or scrap tires were properly disposed of in landfills, reused, or converted into fuel in Texas. Over half  of these tires were used either as a fuel source for energy recovery or for production of crumb rubber, which is used as infill for artificial turf fields or as an ingredient in making asphalt for roadway projects.
The illegal dumping of tires remains a problem in Texas. If you have unwanted tires that you need to dispose of, consult the TCEQ Tire Disposal guidelines.