Expand Your Classroom Budget with These Exciting Grants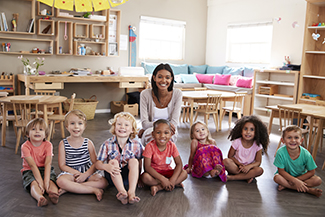 Are you looking for ways to expand your limited classroom budget?
Applying for a grant to fund your environmental education project or improve your facility is a great way to achieve more. Grants can be competitive, so sharpen your pencils and start thinking outside the box for a chance at earning a wide range of funding awards.
Texas Commission on Environmental Quality
Every year, TCEQ presents the Texas Environmental Excellence Awards to honor those whose actions protect and preserve our environment. Among these honors is the Environmental Educator of the Year, which awards its winner with  a $2,500 cash donation for their school or organization. Apply using the online application or the mail-in form. The deadline is September 28, 2018.
Environmental Protection Agency
The EPA has awarded over 3,700 grants since 1992 through the EPA Environmental Education Grants Program. Millions of dollars are available through this program, which recognizes educational  projects that raise awareness about environmental concerns. Three to four grants are awarded to each EPA region per year. The 2019 grants have not been announced yet, but you can read the 2018 Request for Proposals for information to help you prepare.
National Environmental Education Foundation
Educators who regularly partner with projects that advance the protection of public lands can apply for an Every Day Event Grant from the NEEF. A total of $100,000 in mini-grants are available to applicants who demonstrate ways that they can get groups of people into nature to work for long-term sustainability on public lands. Act  fast, as the deadline is Sept. 28, 2018.
NEEF has a history of providing funding and resources to schools and nonprofits, so keep checking their grants web page for future opportunities.
Texas Parks and Wildlife Department
The TPWD awards grants to nonprofits and local governments through its Community Outdoor Outreach Program, whose goal is to fund programs that address environmental conservation and TPWD outdoor activities in under-served populations. Applications are due February 1, 2019.
National Oceanic and Atmospheric Administration
The NOAA offers the Environmental Literacy Grant for projects that promote knowledge of and resilience to extreme weather and environmental hazards. This is a big-picture grant for two- to five-year projects that require between $250,000 and $500,000 to implement. The deadline for their 2018 to 2019 fiscal year has already passed, but the next grant will open in 2020. Get a jump on making your program competitive for this grant by starting today.
Lower Colorado River Authority
The LCRA distributes grant money for capital improvement projects through its Community Development Partnership Program. Eligible applicants vary widely, but schools are often in need of the kind of help that the LCRA offers through this program. Online applications are available in July and January, so start planning your proposal for 2019 now.
Other Funding Opportunities
Grants are available from a wide range of institutions and private companies. The federal government has thousands of grants listed on Grants.gov, hundreds of which are specifically for education. In addition, Keep Texas Beautiful has a curated collection of grants from the private and public sectors on its grants page.
Stay updated on topics like these by signing up for our quarterly Educator newsletter.