Envision Video Series – Naomi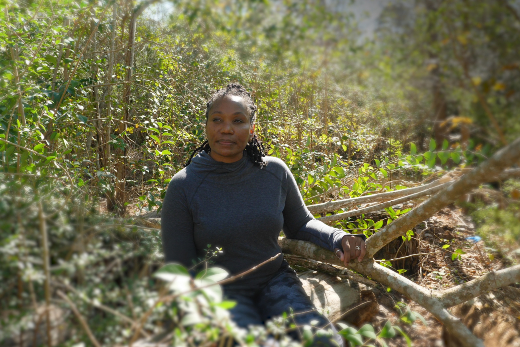 In celebration of Black History Month, TCEQ is highlighting the stories and careers of two environmental investigators.
The Envision video series is a project of the Texas Commission on Environmental Quality and Take Care of Texas to encourage young students, particularly those of color, to pursue education and careers in science, technology, engineering, and math (STEM). Envision features some of TCEQ's scientists who work across the state to protect the health of their fellow humans and the environment.
---
"Once I get onto the trail and can move into the inner-part of the park—that area—you can kind of escape. Just the peace of being there—I just like to look up at the trees… it's my happy place."
From her childhood treehouse to the forests of Costa Rica, Naomi has always had a deep connection to nature. She uses this connection in her job as a solid waste investigator at TCEQ, where she protects the Texas environment from hazardous solid waste contamination. Learn more about Naomi in the Envision video below.