Envision Video Series – Fredrick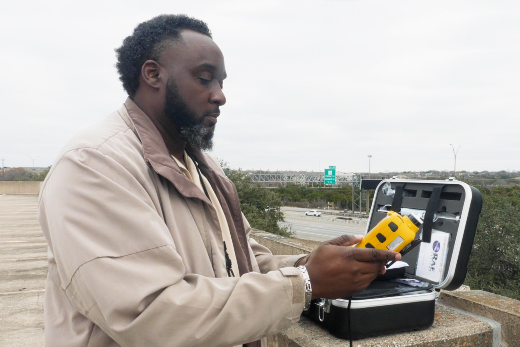 In celebration of Black History Month, TCEQ is highlighting the stories and careers of two environmental investigators. The Envision video series is a project of the Texas Commission on Environmental Quality and Take Care of Texas to encourage young students, particularly those of color, to pursue education and careers in science, technology, engineering, and math (STEM). Envision features some of TCEQ's scientists who work across the state to protect the health of their fellow humans and the environment.
---
"The reason my job is so important is because
we all breathe the same air."
Fredrick has always been driven by a sense of purpose and a love for the environment.  This passion is what drove him to pursue a STEM  career, which led him to be an air quality work leader at TCEQ. His job is to monitor the air Texans breathe—a simple yet delicate necessity that unites all of us.