Engage Students in Bike to School Day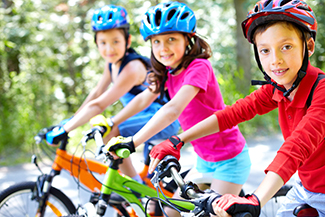 If you're looking for ways to reduce emissions, encourage your students to participate in National Bike to School Day.  
Vehicles emit a variety of air pollutants. But when families decide to lace up their sneakers or strap on their bike helmets instead of driving, they help reduce the amount of automobile emissions. 
National Bike to School Day, which falls on May 8, 2019, is the perfect opportunity to teach your students about alternatives to driving. In addition, this event brings attention to issues like creating safer and more friendly routes for walking and biking to school, building a sense of community, and encouraging families to exercise. 
You can find participating schools in your area. If you are interested in planning your own Bike to School event, the official website has a guide on how to get started and resources for student education. The website also has information about year-round walking and biking. It's time to get moving!
Check out even more ways to do your part as an educator.