Eco-Coupons as Eco-Friendly Gifts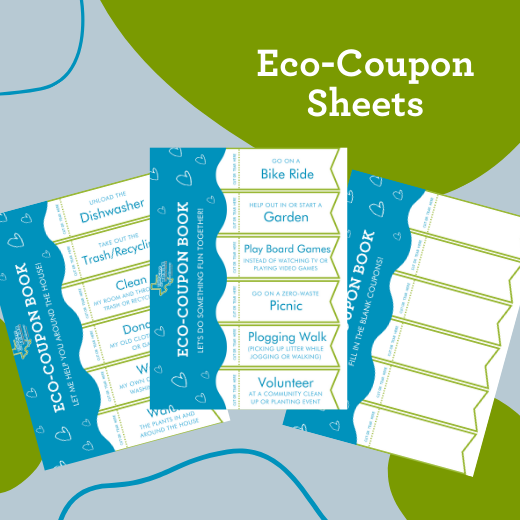 Do you remember those DIY coupons with redeemable activities or chores you made as gifts? Maybe you've been on the receiving end of one of these coupon books? Now there's new green tint on these classic coupon books—Eco-Coupons!
These eco-coupons offer three pages of chores and activities promoting different ways to Take Care of Texas. These are perfect printable gifts for Mother's Day, Father's Day, Grandparents' Day, or even Teacher Appreciation Day!
The coupons also include a fill-in-the-blank sheet for your own conservation ideas. (We won't blame you for writing in other chores or activities that aren't as related to conservation either.)
We'd love to see how you're using these eco-coupons! Post pictures of your activities or chores in action and tag us on Facebook (@TakeCareofTexas) or Instagram (@TakeCareofTX).
---
Downloads: 
Eco-Coupon Chores Sheet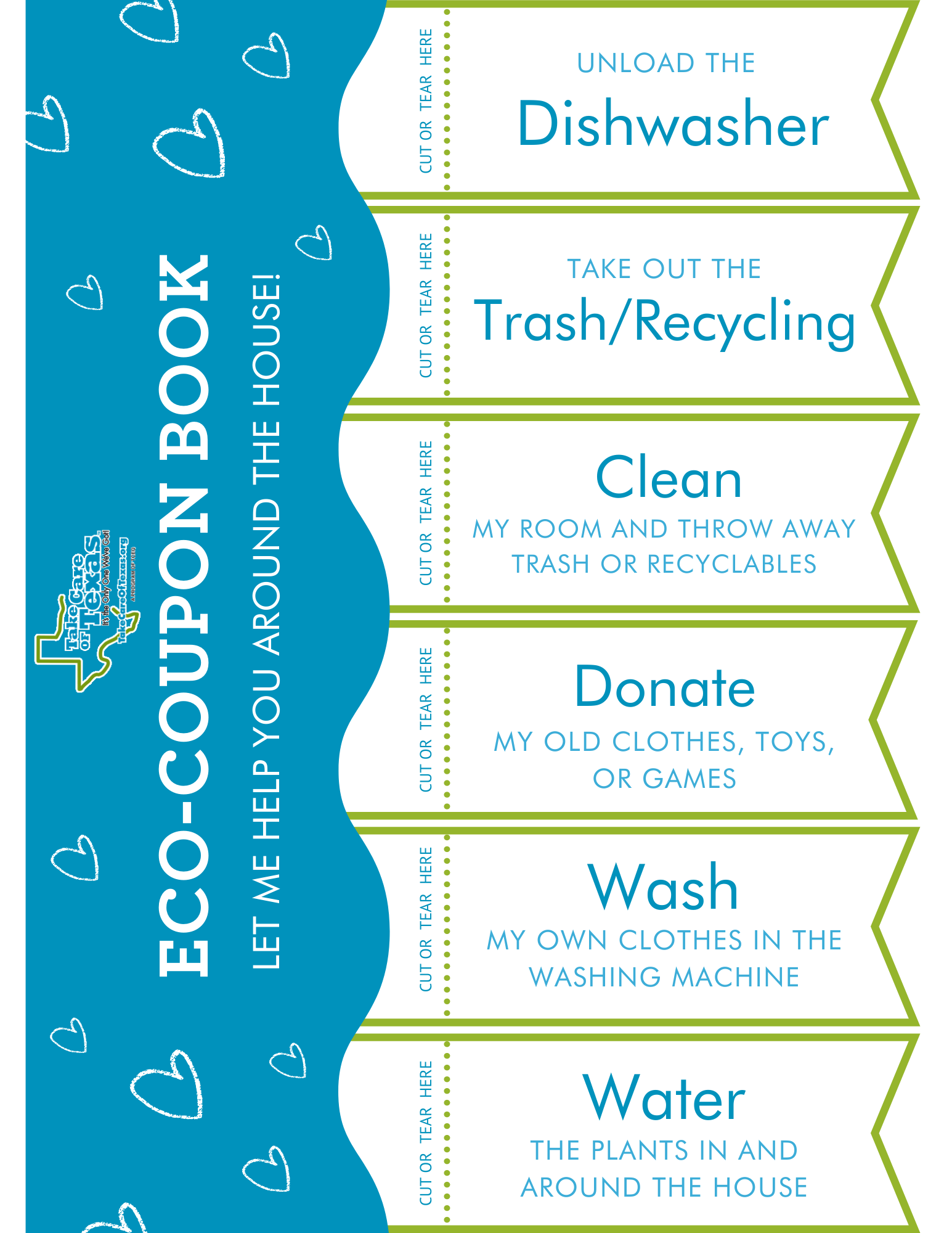 Eco-Coupon Activities Sheet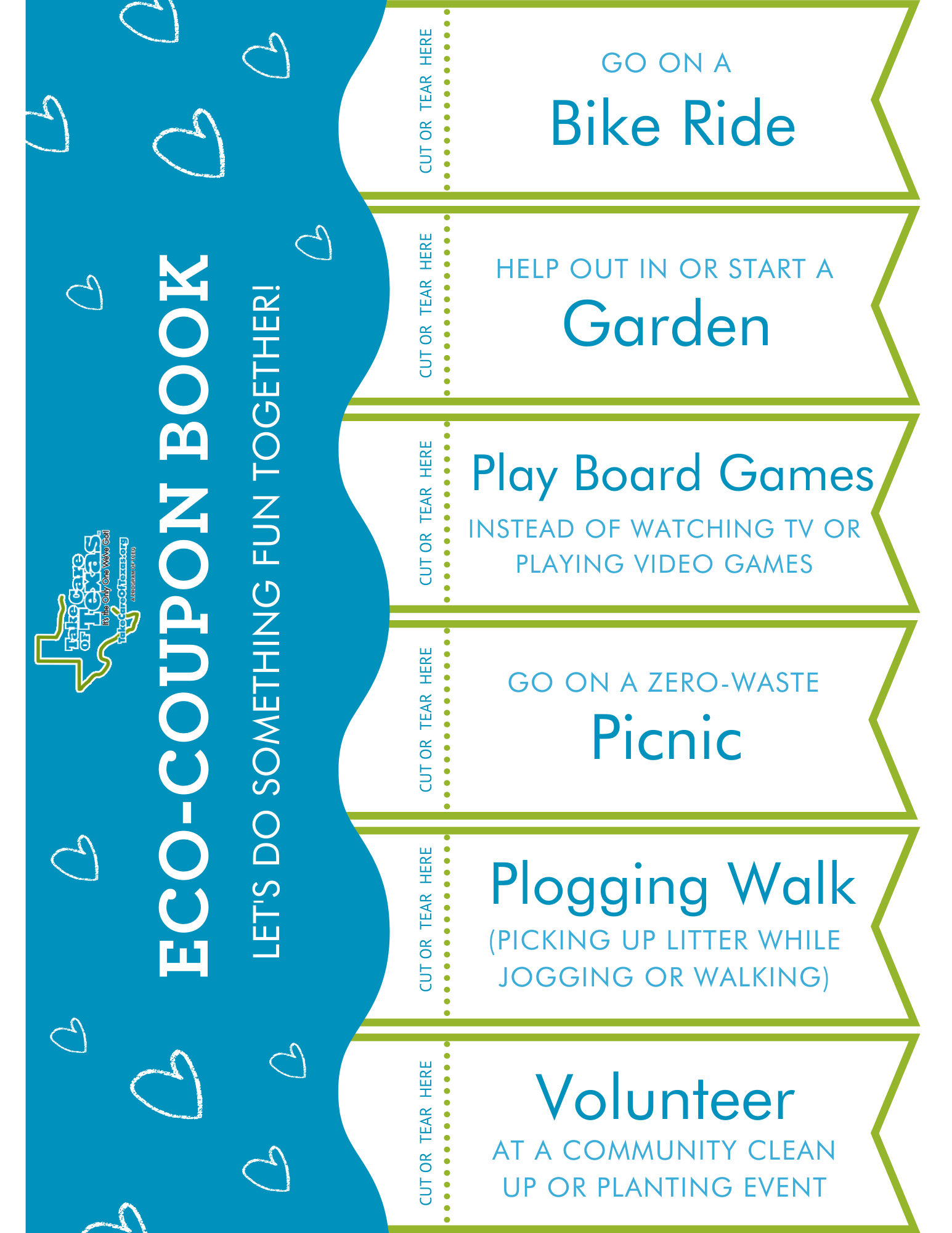 Eco-Coupon Blanks Sheet