Earth Day Publications for Educators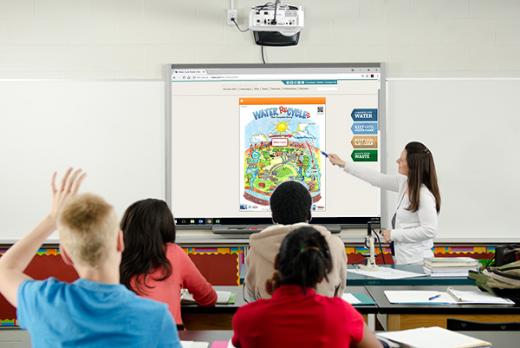 FREE Publications for Earth Day
In celebration of the 50th anniversary of Earth Day on April 22, 2020, we want to share our FREE publications with teachers and educators!
We offer several resources, including posters, infographics, stickers, recycling program guides, teacher educational materials, and much more to help you prepare for this commemorative celebration.
We encourage you to order materials for yourself, your fellow teachers, as well as class sets to share with students or to display in public areas.
Before ordering, check out our recommended publication orders* below as some materials are only for teachers.
*Some materials have order limits, and we cannot ship to P.O. boxes or outside of Texas.
Earth Day Educator Publication Tips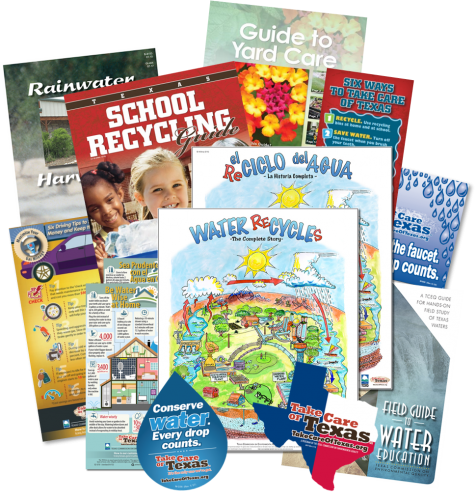 Want to save paper and resources? Download digital copies of our FREE publications rather than having them shipped. Some teachers prefer to project our posters and images from guides on their whiteboards for lessons, while others simply print out single PDF pages for their students to color or use as educational activities versus ordering entire books for entire grades.
Other ways educators have used our FREE publications in public spaces to remind students how they can Take Care of Texas include:
Sticking mirror clings in student and faculty bathrooms.

Laminating and hanging educational posters in the hallways.

Displaying contest opportunities on student activity boards.
Publications for All Ages
Publications for Elementary School Educators
(GI-030) Texas School Recycling Guide          x 1-2 per teacher
(GI-324) TCOT Bookmark(s)                           x Total number of students

Stickers                                                            x Total number of students
Publications for Middle/High School Educators
Other Educator Resources
Are your students working on an environmental project? Starting a recycling program or school garden? Volunteering to pick up trash around the school? We'd love to hear about it!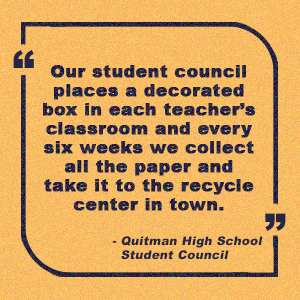 Submit their stories and a photo to our "Share Your Story" entry page to highlight their work and potentially be featured in our newsletters, which are sent out to Texans across the state!
Also, check out our educator webpage for additional information and interactive tools, such as educator resources and lesson plans.
Enjoy celebrating this commemorative Earth Day, and thanks for teaching your students more ways they can Take Care of Texas!