Dip a Paddle in the Water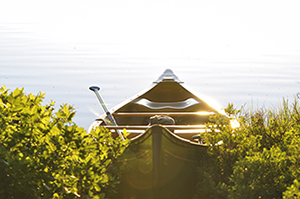 Texans have a special connection to the great outdoors. During the summer heat, however, it can be tempting to hide out in the air conditioning. Instead of heading indoors for those long, hot months, try enjoying nature from the seat of a canoe or kayak. Whether you're a newbie to the water or you're ready for a major backcountry adventure, the resources below will help you plan your summer paddle.
Where to Get on the Water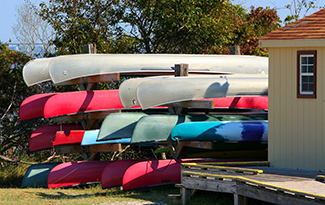 There are tons of places to paddle throughout Texas. If you don't have your own canoe or kayak, you can find State Parks that rent boats. For a unique opportunity, join in on an paddling event—from night kayaking to kids' summer day camps, there's bound to be something fun near you. Check out Texas Parks and Wildlife Department's website to find State Parks with lakes and bays. They have also put together a list of 11 parks to paddle.
Paddling Trails
In addition to the paddling destinations above, there are 73 official Texas Paddling Trails throughout our state. They offer well-mapped, accessible trips for all levels of experience. Find your perfect paddling trail.
Paddling Safety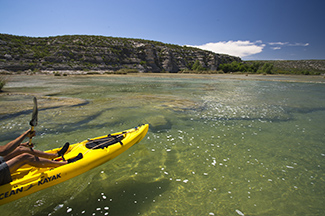 As with any outdoor activity, there are certain risks to be aware of and rules to follow. With more people enjoying the water every year, it's important that boaters educate themselves. When paddling, there is generally no lifeguard on duty and water conditions can change quickly. Never boat alone and tell a loved one where you will be going and when you plan to return.
All children require adult supervision, and any children under the age of 13 in or on boats under 26 feet must wear a U.S. Coast Guard approved life jacket. Vessels under 16 feet, must carry Type I, II, III, or V life jackets for each person on board.
Bring a map.  You can print your own copies of Texas Paddling Trails maps and you can call Shoreline Publishing, 713-973-1627, to get a list of retailers that sell laminated aerial photomaps.
More Safety Info
Don't Spread Zebra Mussels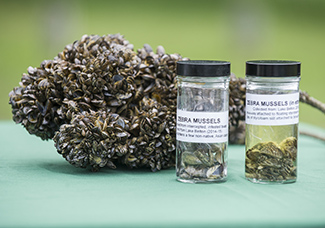 Zebra mussels can hitch a ride on your boat or trailer and spread between lakes and rivers. There are rules in place to combat their spread and all boats—including kayaks and canoes—are subject to these rules. These rules include draining your boat, transporting live bait, and tournament fishing.
Zebra mussels are a small, yet destructive, invasive species that are a threat to all freshwater sources in Texas. These tiny mussels often go undetected and their larva are invisible to the naked eye.
The best way to avoid carrying zebra mussels on your canoe or kayak is to clean, drain, and dry. Clean your boat and gear, removing all plants, animals, and foreign objects. Drain all water from your boat. Then, allow your boat to dry for at least one week before entering another body of water. If you cannot wait a week, wash your boat with a high-pressure washer and hot (at least 140 degrees) soapy water.
You might also like: