Debunking Green Marketing Claims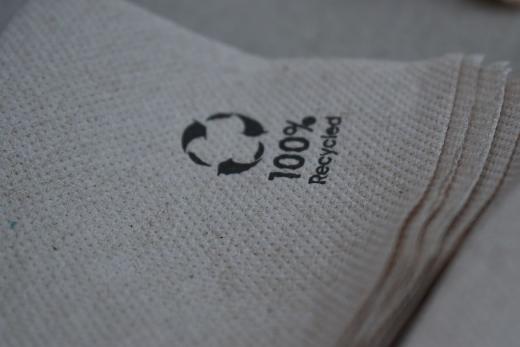 We're moving in an increasingly green direction, especially with the things we choose to buy and use in our daily lives. But what do these "environmentally friendly" claims and ecolabels on products really mean?
In recent years, the demand for "green" products has been skyrocketing, and companies are aware that this should be reflective in their products' materials and overall lifespan, and how they market to consumers. However, sometimes what companies think their "green" marketing claims mean differ from what we as consumers think they mean. This discrepancy has led to the Federal Trade Commission's Green Guides, which help companies avoid misleading environmental claims and maintain sound scientific standards behind those claims, for the benefit of consumers.
Green Guides History
First issued in 1992, the FTC's Green Guides have since been revised in 1996, 1998, and 2012. The most recent revisions include direction on marketers' use of product certifications and seals of approval, claims about materials and "renewable" energy sources, and "carbon offset" claims.
Overall, the guidance they provide includes:
general principles that apply to all environmental marketing claims,

how consumers are likely to interpret claims and how marketers can verify these claims, and

how companies can qualify their claims to avoid deceiving consumers.
Over the years, the FTC has brought several legal actions related to deceptive "green" claims as part of its efforts to ensure honest and verified environmental marketing claims when marketing to consumers.
Shopping Green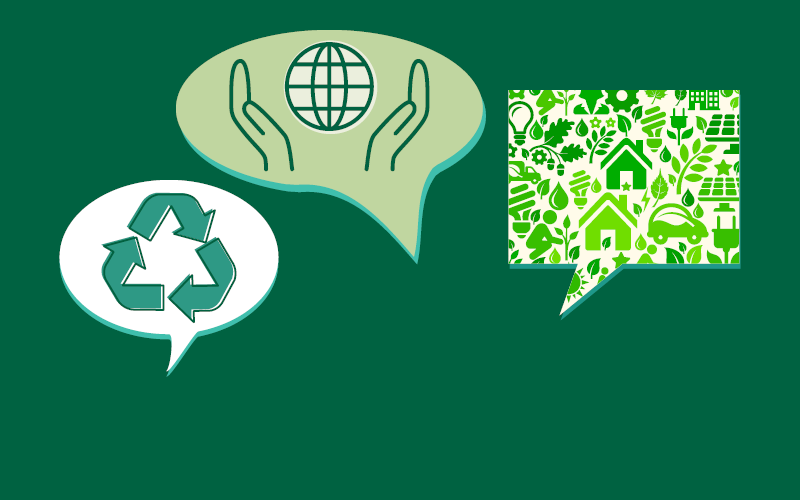 When you're out shopping and reading product labels that say things like "eco-friendly," "green," or "environmentally safe," it's best to look a little deeper into those claims– these words alone are too vague to really mean anything.
For instance, say you come across a product that says it's made with recycled materials. That claim could be misleading, because of the environmental cost of using the recycled materials compared to the overall environmental benefits of the product.
Ideally when companies make "green" claims, they can qualify them with specific words or phrases. Here is a link to the FTC's downloadable Environmental Claims Summary PDF for quick access to some of the most commonly used words and phrases.
Common Green Claims
While this isn't the entire list of "green" claims used by companies, we've listed a few common words and phrases for quick reference so you can have a better understanding:
Seals or certifications can be useful if they're backed by solid standards and provide enough information to consumers so they can understand what they mean. The product package should also provide enough information to make a connection between the manufacturing company and the organization that endorses the seal or certification.
If a product labeled as biodegradable or degradable goes to a landfill, the company should clarify this claim by explaining how long the item will take to degrade, and how much it will break down over time.
Something that's biodegradable, like food or leaves for example, breaks down and decomposes into elements found in nature when it's exposed to these elements (light, air, moisture, or certain bacteria). However, most trash winds up in landfills, which are designed to shut out the elements and keep pollutants out of the air and drinking water; but this also slows decomposition.
Overlapping with biodegradable claims, some products break down into useable compost material, which enriches and returns nutrients to the earth. Many people commonly use yard trimmings, fallen leaves, and food scraps for compost.
When a product or package is labeled "compostable," it means the manufacturer should be able to prove that the material can be composted safely at home. It's worth noting that while compostable materials are biodegradable, not all biodegradable products are compostable, because they do not benefit the soil like compost.
One of the most common claims is to say a product is recyclable–often by using the universal recycling symbol on it– if most people who buy the product can recycle it. But that label doesn't mean you'll be able to recycle it in your area. Ask your city or county government about local recycling options and what the facilities will accept.
Made with recycled content
Recycled content is material that was kept out of the waste stream, either during the manufacturing process or after people used it. If a product says it's made with recycled content, look for specifics. For example, are the claims about the product, the package, or both? How much of the product or package is made with recycled content? If the product or package isn't made completely from recycled materials, the label should tell you how much is.
Going green isn't always easy, but hopefully de-mystifying the process sheds a little more light on what we can all do to make smarter choices. So, before you buy, double-check the labels before you check out. Happy shopping!