Conservation can start in your Closet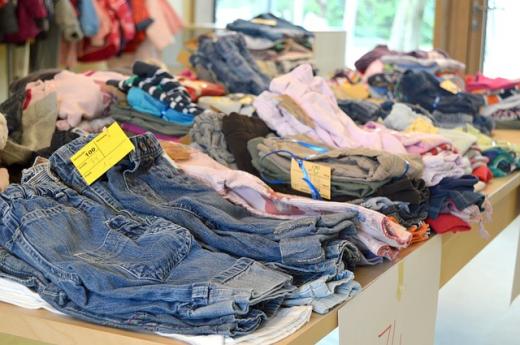 Conservation of resources can begin as simply as going through your closet. Do you have old or unwanted clothes? Donate or repurpose them instead of discarding them in the trash.
Read on to learn about how some young Texans took "closet conservation" to the next level by designing sustainable wardrobes, and find out how you can start in your own closet.
Modern Chaos – McAllen, TX
High school seniors from Lamar Academy in McAllen, TX, recently created a new fashion line completely made from recycled materials. Students Gisselle Costa and Denisse Damken used their passion for fashion and artistic design to create a recycled clothing line called Modern Chaos. Each piece in their line will have its own look and address topics like air pollution, water pollution, and reducing waste.
Their project promotes environmental conservation while advocating for sustainable practices in the fashion industry. These two students hope their work changes how people think about shopping and how people view the fashion industry.
Recycled Fashion Show – San Antonio, TX
In 2019, students at Palo Alto College in San Antonio, TX hosted a Recycled Fashion Show using donated clothes from Goodwill to celebrate America Recycles Day. The student models showcased both casual and formal wear to show how to fashionably reuse and recycle clothes.
The goal of the annual recycling fashion show is to teach people that recycling goes beyond paper and plastics. Gently-used clothing can be used again versus thrown away. Second-hand clothing stores and thrift shops also help improve the lives of others by offering employment, as well as less expensive options for budget-focused families.
What to do with your clothing?
There are several ways to reuse your clothing instead of discarding it. Here are some tips:
Donate gently-used clothing* – Your items can be donated to second-hand stores, providing clothes for entire families, job seekers, or people affected by natural disasters who have lost their possessions. The donation process also creates employment and opportunities to improve your community.
Refashion clothing pieces – Do you have a talent for creating clothes like these young Texans? Turn an old, oversized t-shirt into a braided summer tank top, or turn some frayed jeans into casual shorts. Your creativity is only limited by your imagination and style!
Repurpose clothes into new items – If clothes are too far gone to be repaired, repurpose them! Old shirts can make great shop rags, an old pair of jeans can be cut into patches to repair other jeans, or you can create a t-shirt blanket out of your favorite shirts.
Shop at used clothing stores – Try the two-for-one shopping method by donating two (or more) pieces of your clothing for every new piece you buy. You might even find a jacket, dress, or suit that could replace a couple of clothing pieces in your closet!
*Please keep in mind that donations centers and drop-offs are not garbage cans—you should not donate unwearable, ripped, or soiled clothing at these locations.
Have a fun and creative way to repurpose your clothes? We'd love to hear about it! Share your story and a photo of how you recycled or reused your clothing through our Share Your Story submission portal.