Conservation Bingo Boards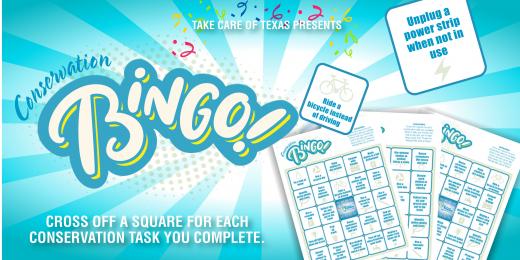 Looking for a fun way to engage your children or students with conservation activities? We've created these "conservation bingo boards" you can use as a teaching resource, a fun spin on chores, or a boredom buster.
Download these boards and share them virtually or print to use at home or in the classroom. Take photos of the squares you cross off as proof of a bingo, and then you can post them online. Use social media or video calls to challenge your friends and family to virtual bingo.
Below are three versions of the bingo boards to play with groups and prevent duplicate bingos. Follow the instructions and have fun as you Take Care of Texas!
Bingo Board Version 1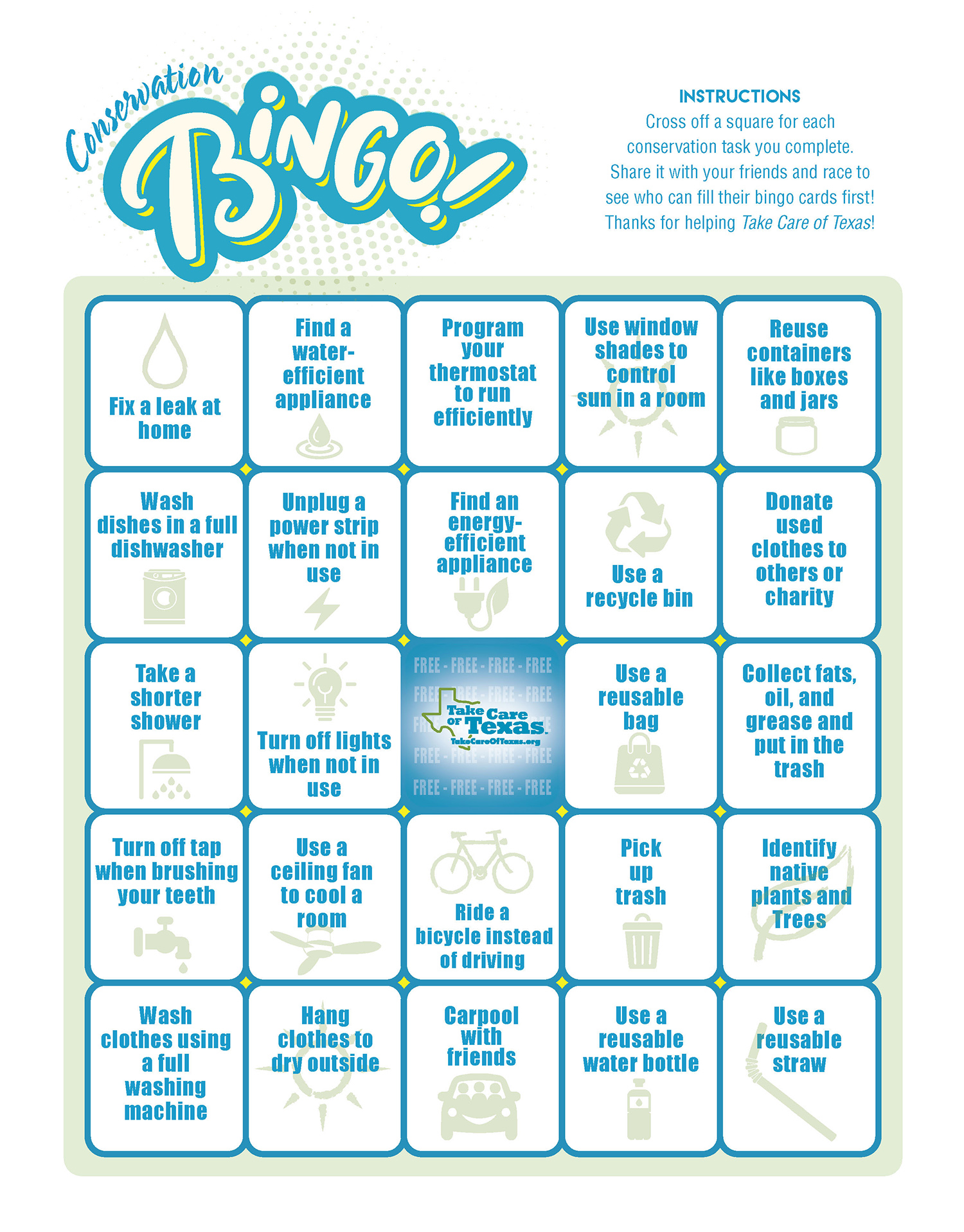 (Click here for Conservation Bingo Card 1)
Bingo Board Version 2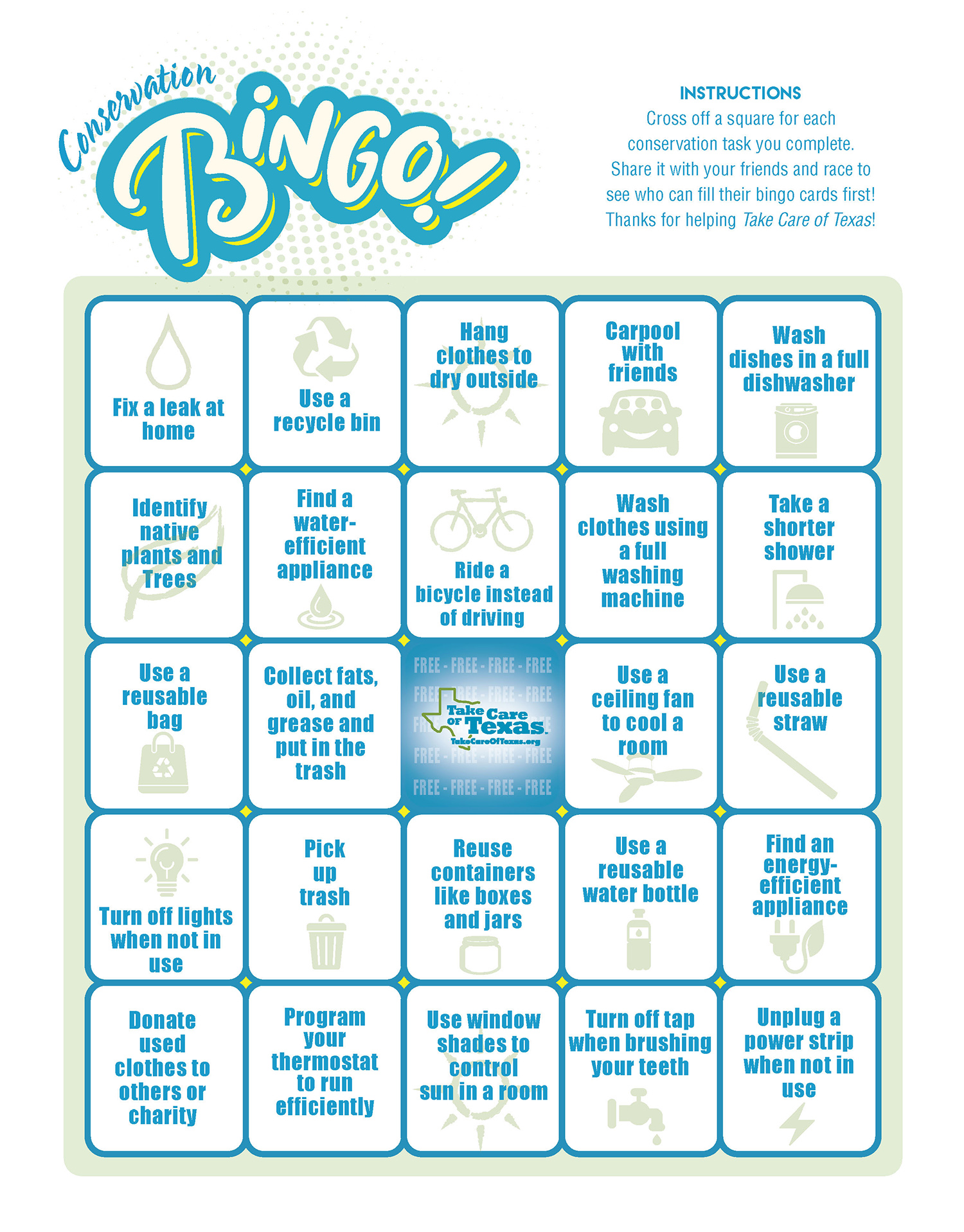 (Click here for Conservation Bingo Card 2)
Bingo Board Version 3