Black Friday Electronics Recycling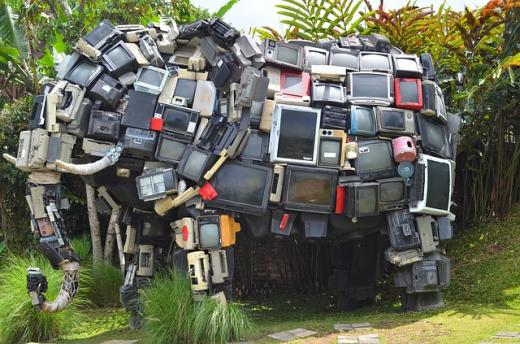 America's biggest shopping day is right around the corner. If you are planning to purchase a new electronic device this Black Friday, here are some responsible options to consider when disposing of old electronics devices, such as computers, televisions, and tablets.
Retailer Take-Back
When purchasing new electronics from a retailer, check to see if the retailer has a recycling or take-back program in place for old electronic devices. For example, Best Buy will accept computers and tablets free of charge, or televisions for a fee based on type and size.
Manufacturer Take-Back
In Texas, certain electronics equipment manufacturers may offer recycling options to consumers for computers or televisions. To verify if an electronics manufacturer provides a recycling option for your computer or television, visit TexasRecyclesTVs.org or TexasRecyclesComputers.org.
Donate
While recycling your device is a great option, it is not always feasible. If your electronic device is in good working condition, consider donating it to your local thrift store to keep it out of the waste stream.
Contact TCEQ
Although TCEQ cannot recycle electronic devices for you, they can help you find potential electronics recycling locations in your area. For more information, contact TCEQ's toll-free Electronic Recycling helpline at (855) 887-3292.