Awesome Outdoor Activities in Texas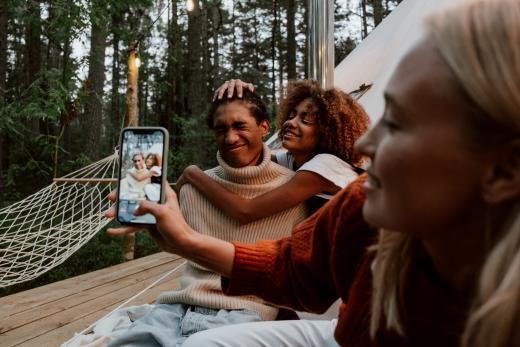 We all know how fortunate we are to live in Texas, particularly in the springtime. With warm, sunny days and cool evenings, the spring months in Texas are the perfect time to get outside and explore the natural environment around us. Our state's natural resources are so plentiful that the hardest thing may be choosing what activity to do. Below are some ideas about what to do and where to do it.
---
Fishing
Fishing is a fun and affordable way to get outdoors and spend time with friends and family. Plus, it can be a relaxing way to pass the day. The Texas Parks and Wildlife Department has a comprehensive section on their website dedicated to fishing. They provide every resource you may need, such as fishing reports, information about buying a fishing license, and fishing tutorials.
Our Suggestion: Lake Texoma in Eisenhower State Park near Denison, Texas. This lake lies on the Texas/Oklahoma border and has a large population of self-sustaining striped bass. This species is one of the most preferred among Texas anglers.
Hiking
Texas has a lot of ground to cover, so you better get started soon if you want to make a dent in it. Hiking is a great activity to get exercise and to take in the Texas landscapes. Before any hike, make sure you've got the proper equipment like hiking shoes, comfortable clothing, drinking water, food, charged cell phone, navigation tools, first aid kit, and knife or multi-tool.
Our Suggestion: Enchanted Rock outside Fredericksburg. This other-worldly pink granite dome rises mysteriously out of the Texas Hill Country and has been attracting visitors for thousands of years. With almost 11 miles of hiking trails, this park offers hours of family-friendly fun. This popular site can get quite crowded at times, so plan accordingly.
Boating
Bays, estuaries, lakes, and rivers—no matter where you live in Texas, you likely aren't far from one of these bodies of water.
Boating is a fun way to immerse yourself in cool Texas waters.
Our Suggestion: Eagle Mountain Lake just north of Fort Worth. This lake is spread out over 9,000 acres and is great for cruising or dropping anchor and relaxing. Since Eagle Mountain Lake is confirmed to have zebra mussels, be sure to clean, drain, and dry your boat, trailer, livewells/bait buckets, and other gear before traveling to another water body. Draining water is required by law and possession and transport of zebra mussels is illegal.
Camping
There are so many beautiful and unique campsites in Texas. You can camp in the desert, the forest, the hills, and the beach. You can even camp in a swamp if you're so inclined. Many Texas State Parks offer both primitive camping and cabins.
Our Suggestion: Palo Duro Canyon State Park in the Panhandle. This is the second largest canyon system in the United States. The scenery is breathtaking. The wildlife is diverse. The flora is gorgeous. And there are hoodoos!
Birding
This outdoor activity, once known as birdwatching, is now one of the more cosmopolitan in existence. Texas offers some of the best bird watching for every season. TPWD has a page to get you started on all the basics of birding, including events, maps, checklists, and a kids' activity page.
Our Suggestion: Aransas National Wildlife Refuge. This refuge is a well-known birding destination with more than 400 species of birds. However, it's most famous for one species in particular: the whooping crane. This endangered species was once down to only 15 birds, but has started making a comeback. Commercial tours to see them are available from November to April.