9 Calculators for Water, Energy, and Money Savings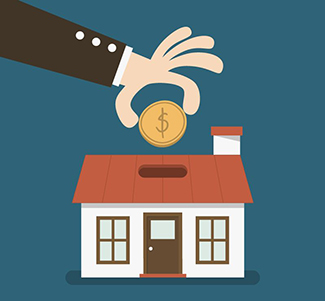 Have you ever wondered how much energy or water you use? Are you curious about how much you could save by upgrading appliances, fixing leaks, or investing in a more fuel-efficient car? Maybe you've asked yourself questions like these but have never been sure of how to find the answers.
We've compiled a list of handy calculators to help you determine how much money, energy, and water you could be saving. Don't worry, you don't have to be a math whiz to use these tools.
Learn about your lifetime environmental impact. Just enter the year you were born to find out how much water and electricity you've used, as well as how much trash you've generated. You may be surprised by the results.
Estimate how much household water, energy, and money you can save by taking simple steps such as fixing leaks, maintaining your vehicle, carpooling, and more.
Thinking about purchasing a new faucet or showerhead? This calculator will help you compare the costs of both using and heating water for the models you're considering.
This tool will help you estimate the energy consumption and operating costs of appliances, and the savings you could achieve with ENERGY STAR. Compare air purifiers, clothes washers and dryers, dehumidifiers, dishwashers, and refrigerators.
Based on the amount of water your household uses and the cost of your energy, you can estimate the amount of money you spend annually on water heating. If you're considering replacing your water heater, this tool will help you determine your potential savings.
Inquiring minds want to know. How much does it cost to operate the various electronics and appliances around the house? Check out the annual energy usage of numerous electrical devices, from your garage door to your hair dryer.
Fuel economy matters! A vehicle that gets 30 MPG will cost you $3,600 less to fuel over five years than one that gets 20 MPG. Check out this calculator to find out the fuel costs of various vehicle models.
The average household owns between two and three cars. So, you may have choices about which car you drive. Whether you're commuting to work or planning your next road trip, this tool will help you determine the most fuel-efficient car to drive based on your cars' miles per gallon, the length of your trip, and whether you're driving in the city or on the highway.
Find out if a hybrid car could save you money. This tool compares the costs of a number of hybrids with comparably equipped non-hybrids from the same manufacturer.
You might also like: