5 Self-Care Benefits of Houseplants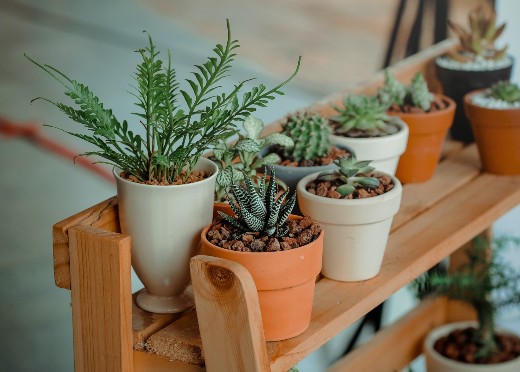 As the year begins, many Texans will be looking to refresh and reset their routines and habits. Today, Take Care of Texas is celebrating National Houseplant Appreciation Day by highlighting ways that houseplants can help you take care of yourself this new year. It's important to remember that before you can take care of others—or Texas—you must first take care of yourself. Check out our website to get more ideas for your new year!
---
#1 — Lower Your Stress Levels
Last year had its fair share of stressful events. A surprising way to counteract the stress of the new year is to add some houseplants into your home or office. Indoor plants have been shown to make you feel more calm, soothed, and less stressed. They even help lower your blood pressure!
#2 — Benefit Your Mental Health
The simple act of indoor gardening has been shown to be beneficial for people who deal with depression or anxiety. Spending time with plants causes increased feelings of well-being and calm. Horticulture therapy is on the rise in the U.K., as doctors have begun "prescribing" potted plants to their patients!
#3 — Increase Your Productivity
When it comes to working faster and more efficiently, caffeine can only do so much. By adding a small, potted friend to your workspace, you might be able to jumpstart that next project you've been putting off. One study found that people who worked in environments with indoor plants worked about 12 percent faster than those in areas without plants.
#4 — Sharpen Your Attention
Working from home can include lots of distractions. Did you know that plants can actually help you focus? Research shows that people who study in rooms with real, live plants are more attentive and have better retention of information than people who study in rooms with fake plants or no plants at all.
#5 — 

Improve Your Indoor Air Quality
Indoor plants are a simple and cheap way to purify your indoor air. They pull dust and pollen out of the air, which can help relieve allergies. A study from NASA even shows houseplants as an excellent way to remove air pollutants from indoor environments.
Sources: