10+ Tips for a Sustainable Thanksgiving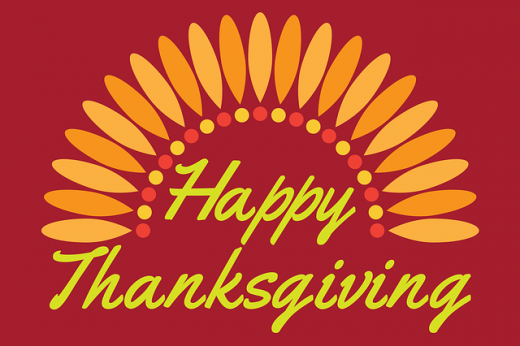 Everything is bigger in Texas, including our Thanksgiving celebrations! Unfortunately, Thanksgiving is a leading holiday for food waste and trash, higher energy usage, and other negative impacts on our local environment.
Here are some environmental-friendly tips you can integrate with your holiday traditions. And be sure to follow social distancing and local safety guidelines along the way!
Traveling for Your Turkey
Efficient car travels—Are you getting the most out of your car? You'll save money on gas and reduce pollution during holiday travels by keeping your vehicle's tires properly inflated and engine maintained, and by maintaining other essential components. Learn more on our Driving Tips webpage.
Stay and celebrate local—Consider celebrating locally to reduce air pollution and save on gas.  Carpool with your friends or family "pod" to be fuel efficient. Use public transportation when possible. All these methods help reduce individual vehicle emissions. 
Grocery shopping—Combine several errands into one trip, or shop at stores that have everything on your list. Guests can bring potluck-style dishes with them to reduce excessive traveling to stores. Take reusable bags with you to the store to reduce single-use bags.
Food Waste isn't Festive
Prepare less food—People may feel compelled to make several-course meals, bring extra side dishes, or cook with the intent of giving out leftovers during Thanksgiving. Consider cooking less food to prevent excessive food waste.
Reduce Fats, Oils, Greases—Avoid sending fats, oils, and grease (FOG) down the drain while cooking and cleaning for Thanksgiving. FOG can cause expensive sewer backups and plumbing emergencies. By using strainers to catch food scraps and collecting cooking grease in a container for disposal, you can keep FOG from clogging up your home's drain pipes. Scrape your dishes and cookware into a trash can rather than washing the scraps into the sink. Learn more on TCEQ's FOG webpage.
Compost kitchen scraps—Cooking meals leads to kitchen scraps, much of which can be composted. You can also compost the food scraps left on your plate, which will prevent it from taking up space in the landfill and producing harmful gas.
Shop local and seasonal—When shopping for groceries, why not go with locally grown foods? They require less shipping and result in fewer emissions, especially if the food item is abundantly available during the season.  A local farmers' market may have a lot of your Thanksgiving needs!
Plans for leftovers—If you have leftovers, make a plan for them instead of dumping them into the trash. Freeze leftovers to last a long time. Get creative with how you prepare your extra turkey, like turkey noodle soup or turkey pot pies. If you do hand out leftovers to others, use reusable to-go containers to avoid waste.
Green Dishware and Decor
Reusable dishware and to-go containers—Single-use dishes, plastic utensils, paper napkins, and to-go containers create a ton of waste. Opt for washable, reusable dishware to prevent excess waste. If reusable isn't an option, consider recycled or compostable plates and utensils.
Use smaller plates and borrow dishware— Eyes bigger than your stomach? Help prevent food waste with smaller plates. With less room to pile on heaping helpings, we're less likely to overload our plates with food and leave uneaten scraps. If you've still got an appetite, go back for seconds! You can also borrow leftover containers, extra dishware, and cookware instead of buying new packaged products. Start a new tradition of bringing your own to-go container.
Natural decorations—Instead of purchasing excessively packaged or single-use décor, try a table of Fall leaves, pinecones and acorns, or artistically woven twigs. Pumpkins and gourds can also be used for décor and then composted. You can also save the seeds and nuts from natural décor and plant them for next year!
Cornucopia of [Energy] Conservation
Cooking and energy conservation—Reduce energy use by cooking several dishes that require the same oven temperature all together. Use appropriately sized pots on stove burners to save energy or use gas efficiently. Be sure to turn off ovens and appliances when not in use to prevent wasting energy. If you're frying a turkey, have a fire safety plan in place and be sure to properly dispose of oils. Learn more about Holiday Cooking Tips.
Light timers and thermostat settings—Turning off lights when you leave a room saves energy and money. Timers and photocells that turn lights off automatically are great for both indoor lights and outdoor decorative lighting. You can also cut your cooling and heating costs by using a programmable thermostat, or simply adjusting the thermostat during overnight hours or when no one is home.
Guests and their energy use—Guests have their own habits that might be different than your own. So if you recycle, turn off lights at night, or like to conserve water, let your guests know so they can adapt in your home. Point out your compost or recycle bins.  To conserve heat and cooling energy, encourage overnight guests to use ceiling fans or have extra blankets for them. You might even inspire them to make eco-friendly changes of their own!