What's Your Recycling Story?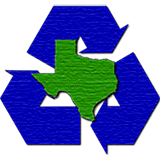 Congratulations to JJ from Kempner, TX.  During our last contest, he shared his recycling story with us and won a $100 gift card, provided by H-E-B.
"We took an old worn down shed, old shipping pallets, and old building materials that probably could have all been trashed and instead built a chicken coop out of it all! We even used old materials for the nesting areas inside and now we're getting at least 6-7 eggs a day!" ~ JJ
Share YOUR story of how you Take Care of Texas.